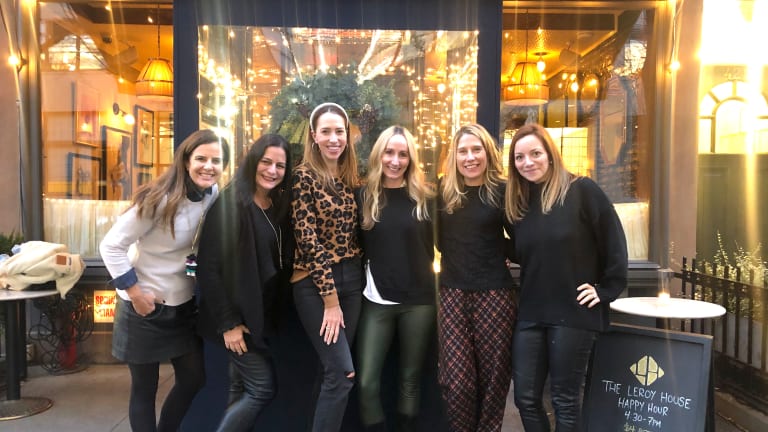 Publish date:
Our Favorite Quotes for International Women's Day
The Momtrends Team Shares Inspiring Words From Inspiring Women
The Momtrends Team Shares Inspiring Words From Inspiring Women
You know why I love my job? Well, there's a lot of reasons. But my favorite is probably the women. Today, in honor of International Women's Day, I want give shoutout to the amazing coworkers, moms, and women who encourage me every day to work harder, do better, and keep on keepin' on. I asked the ladies of Momtrends to each share a favorite quote that resonates from a woman they admire. 
Related: Favorite quotes about mom life.
We are a group of women, building each other up and working together toward success. 
It feels good to know we have each other's backs at Momtrends, and I'm so fortunate to be a part of a true team.
I hope they inspire you today to feel confident and be proud. 
Nicole: "I just love bossy women. I could be around the all day. To me, bossy is not a pejorative term at all. It means somebody's passionate and eng..." — Amy Poehler.

The Ten Best Wooden Play Kitchens For Kids
Cooking is a timeless fascination for children. This type of play goes beyond gender and teaches kids loads of life skills along the way. An investment in a play kitchen is money well spent, as it can provide hours of entertainment. We've rounded up the ten best wooden play ...read more
New Victory Announces a New Season of Shows
We know you're busy planning picnics and summer outings, but we wanted to let you know that The New Victory just announced their new season and it looks fantastic. We thought you'd like a sneak peek of what's in store! Each year the New Vic theater brings culture to tourists and ...read more
Fun Ways to Discover Venice Italy with Your Family
Greetings from Italy wear the gelato is rich, the clothes divine and the scenery is inspiring. Now that I've been to this fine city in the north of Italy, twice, I've amassed a list of favorites to share. These are some fun ways to discover Venice, Italy with your family. ...read more
Brooke: "Luck is a matter of preparation meeting opportunity."— Oprah
Kristin: "Without leaps of imagination, or dreaming, we lose the excitement of possibilities. Dreaming, after all, is a form of planning." —Gloria Steinem
Michelle: "The question isn't who is going to let me; it's who is going to stop me." — Ayn Rand 
It Truly Takes a Village
Back in 2007 when Momtrends was started, it was all about finding women who were in the same boat. Then we went about lifting on another up. As you celebrate being a mom and woman, today and everyday, know that we are cheering for you. Be sure to tag #momtrends on social media and we'll find you!
More from Momtrends
Pin it!
Save your favorite quotes on Pinterest. Be sure to follow our Inspiring Quotes board here. 
This is not a sponsored post.