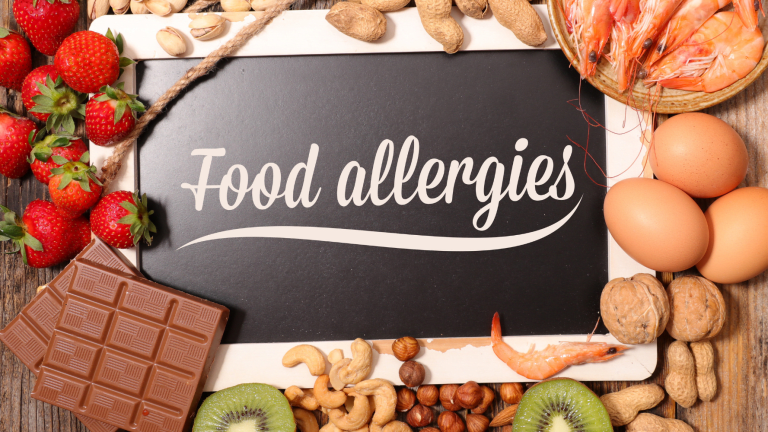 Navigating Celebrations With Food Allergies
Halloween marks the beginning of what we call "celebration season." Lots of holidays, parties, and goodies. But navigating this season with childhood food allergies can be tricky and stressful as one accidental exposure can have life-threatening consequences. Food allergies shouldn't diminish the joy and enthusiasm that this season brings, especially for children.
Ready, Set Food! is a groundbreaking solution to childhood food allergy prevention - making it easy for families everywhere to significantly reduce the risk of developing food allergies.
There are smart ways to help make it a happy, delicious, and safe season--we reached out to Board Certified Allergist Katie Marks-Cogan for her top tips.
1. At school, always provide a supply of safe "treats" for teachers to have on-hand for holiday celebrations. This is also a great tip for classroom birthday parties.
2. At the start of the holiday season, offer to host an upcoming holiday celebration. If that's not an option, prepare a few of your child's favorite dishes to bring with you that you know they can enjoy safely as part of the meal.
3. Talk to other parents hosting celebrations for your child and educate them on your child's food allergy and the risk of cross-contamination.
4. Always ask for the list of ingredients in every dish. If that's not available, avoid that dish altogether.
5. Have a discussion with your child about your family's plan to stay safe through the holidays.
6. Lastly, and as part of your ongoing Food Allergy Emergency Care Plan, keep 2 auto-injectable epi-pens available at all times. 
Want more from Momtrends?
1. 4 Apps for Dealing With Food Allergies
This is not a sponsored post.