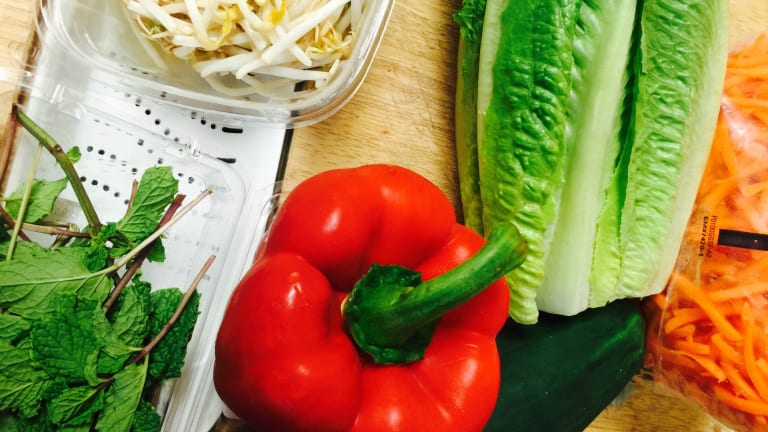 Natural Ways to Reduce the Risk of Heart Disease
Are you familiar with how you can reduce the risk of heart disease? We could all be a little more well versed in how to take care of our hearts right? Well, I'm going to share some natural ways to reduce the risk of heart disease with you today! Heart health is an issue that I do not play around with. Once upon a time, my father had a heart transplant. And while his issue wasn't genetic, seeing that go down as a child has always made me a bit worried about my own heart's condition.
Health and wellness expert Brandi Cappetta thinks all us ladies need to be thinking about heart disease prevention. At one time heart disease was thought of as, a "man disease". Not anymore ladies, in our search for equal rights we have to be aware our health risks are also equal. There is good news though, science has is on our side. There are several natural ways to reduce the risk of heart disease.
Natural Ways to Reduce the Risk of Heart Disease
Prevention is key. Inactivity is a killer of the mind body and spirit. Stress management is key. At Superslow Zone Hyde Park one of our clients started a walking and talking group. The worst thing to do is to internalize things. Finding other women in your area who relate and have common denominators is key. There is nothing worse than feeling isolated. It's an instant stress maker. I love hiking with my friends and family for instance.
Omegas, found in salmon, nuts, blueberries are natural prevention that can easily go in a bag with you to the office. Omegas will also lower your risk of dementia, Alzheimer's, and many other health conditions. Water keeps things moving on the inside and helps flush out impurities. Hydration is key to good health.
Once you are moving around find a weight training, and healthy eating program. If you are paying for a coach and weight training, in my experience, you will naturally start correcting your lifestyle choices. Do them one by one. Getting healthy isn't supposed to be stressful. Changing everything all at once does not work out for most women. It is a journey. The finish line won't mean anything without sacrifices.
At Superslow Zone Hyde Park, we find commitment to a person other than you is a must! The truth is we all think it's our choice, but this is simply not true. Your choice to focus on healthy living will affect those you love most. I speak from personal experience when I tell you it's much more affordable to pay attention to prevention. The very best thing you can do for anyone you love is take care of yourself. Professionals can help with guidance and a consultation.
Now that you've learned about some of the natural ways to reduce the risk of heart disease, perhaps you'd like to see some more wellness content. On that note, check out our take on the best essential oil blends for when you're run down!
ABOUT BRANDI CAPPETTA:
Brandi Cappetta is a health and wellness expert from Hyde Park, Florida. With a background and education in science and sports fitness, she found SuperSlow Zone as part of her mission to help women in her community fight age-related disease through strength training, fitness, and wellness education.
For more information visit:
http://superslowzone.com/hydepark/
We were not paid for this post.