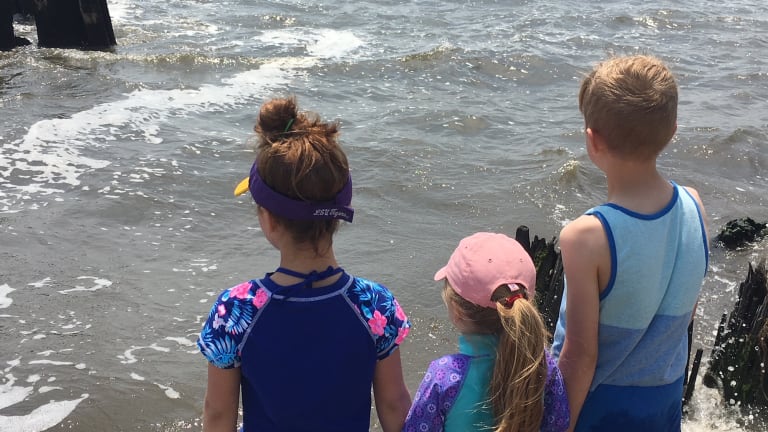 Natural Sunburn Remedies
How to Soothe Sunburned Skin
We kick off the very first day of summer today and we are ready to trade in our backpacks for flip flops and swimsuits. If you're anything like us, you spend a lot of time outdoors, and a lot of time in the sun's harmful rays. Most of family is pretty fair skinned, so protecting our skin is a job.  We can't always avoid the sun's strongest rays (between 10am -2pm) and we wear sun protective clothing, hats and reapply sunscreen on the regular. But what do you do when you fall victim to a sunburn? We all know even a slight burn can be painful so we have a few natural sunburn remedies that will have your skin feeling better in no time.  You can check out MedicineNet.com for more natural sunburn remedies and tips.
Our number one natural sunburn remedy is to treat the skin from within. Ensure the sunburned party is properly hydrated enabling the body to start its own natural healing process.
In order to implement any of the natural sunburn remedies, you want to start with a short shower to remove any irritants from the skin. Avoid hot water, scrubbing, harsh soaps etc. You want to be gentle to the skin. Remember it is burned and needs tender care.  A cool bath with a cup of unfiltered apple cider vinegar and a few tablespoons of baking soda to clean the skin. Kids get a kick out of the fizz! 
Natural Sunburn Remedies 
Aloe Vera:If you don't have your own Aloe Vera houseplant, I strongly suggest you get one. Aloe Vera is soothing and puts sunburned skin (and minor cuts, scrapes and insect bites) on the road to recovery. If you don't have a plant, visit your local health food store to purchase pure natural aloe vera, you don't need (or want!) any of the chemical additives
Cold Compress: Soothe sunburned skin with a cold compress. Make an ice bath in a deep basin and dip soft rags in the ice bath and place the rags on the sunburned skin. Repeat as the rag becomes room temperature. Adding witch hazel to the cold water can help with the inflammation and reduce the itch too. 
Oatmeal: Soak a clean compress in an oatmeal solution (it's less messy if you place dry oatmeal in cheesecloth and pour warm water over it, squeeze out the "oatmeal" water to use in your compress.  Apply the soothing solution every 2-4 hours or as needed to help relieve the itching, pain and burning often accompanying sunburn.
Milk: Got milk? My grandma used to give me a milk bath when my skin was irritated and not only is the aroma pleasantly calming, the milk soothes hot and bothered skin. Keep the milk chilled and mix with cool water to make the most effective solution to help sunburn. (You can place a pitcher in the fridge to use eery few hours. I like to apply it with cotton balls as I think it helps the skin absorb the mixture best.
While taking steps to prevent sunburn is the best tip we can give, we hope these natural sunburn remedies will help you return to summer bliss in no time. 
This is not a sponsored post. This post may contain affiliate links.