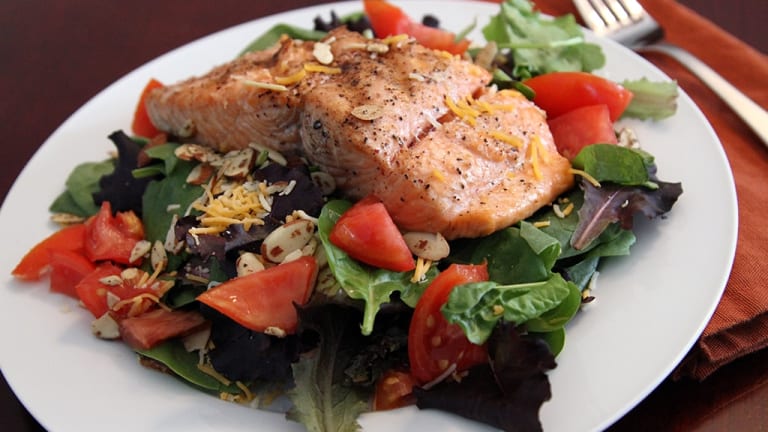 Must Try Grilled Salmon Recipes
Who wants the skinny on some must try grilled salmon recipes? You do right? I aim to please! I mean is there any kind of cooking that screams summer more than grilling out? I know my family isn't the only one that would rather fire up the grill than heat up the house with the oven. It's already so darn hot as it is! So, I'm always looking for new grilling recipes to try out. And one of my favorite things to grill is fish! Not only is it healthy, but it just doesn't make you feel weighed down like some of the other meats we tend to grill. Don't get me wrong, I'm not opposed to a nice burger night, but I try to have more fish nights than meat nights. So, I'm sure you can guess where this is headed. I'm going to share some go-to grilled salmon dishes!
Grilled Salmon Dishes to Try Now
5-Minute Salmon...This recipe is actually for broiled salmon, but you can use the tasty marinade and then grill it too! The best part is, it lives up to its 5 minute prep claim. I don't know about you, but I want to enjoy my summer, not spend it in the kitchen!
Grilled Salmon Salad...I'm not sure if you'll get the kiddos to eat this one, but you and the hubs will certainly enjoy it. I can promise you that. And it's another quick and easy recipe. Are you sensing a theme here?
Tropical Grilled Salmon...I'm a native Floridian, so tropical anything gets your girl excited. And this salmon recipe is no different. It includes another must try marinade. You can thank pineapple for the tropical vibe here.
So, who's ready to try out one of these OR, better yet, all of these grilled salmon recipes? I knew you would be!

And for more summer food inspiration, check out our easy kabobs recipe. Hey, I told you I was all about the grill today!
We were not paid for this post.