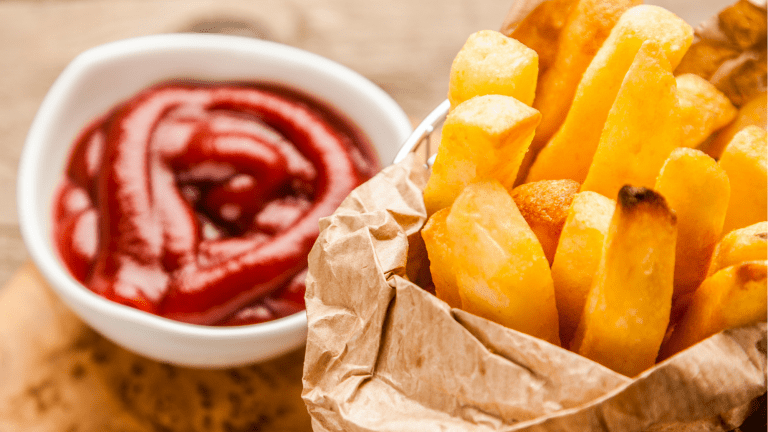 Three Mouth-Watering French Fry Recipes
Celebrate National French Fry Day
Happy Fry-Day! Okay, it's only Wednesday, but this Friday, July 13, we will be celebrating the beloved Pommes Frites, better known as French Fries. It is National French Fry Day and we are bringing you three mouth watering French Fry recipes you must try. Did you know that French Fries are believed to originate in Belgium. The delectable fried potatoes are popular in every region of the world and are served up in a variety of different ways. Nothing beats fresh, hand-cut French Fries, served up hot with your favorite dish. Whether you prefer them spicy, salty or crinkle-cut, we know this universal comfort food is hard not to love. 
1. Classic Fries: This recipe makes crispy, crunchy and 'just-right' fries. They definitely take a little bit of patience before you get used to the process, but you will not be disappointed with the results. (I always use fresh, clean oil for each big batch.)
2. Sweet Potato Fries: I often use these vitamin rich spuds for a flavorful substitute for traditional fries and everyone just loves them. This recipe is a tried and true fave, and are easy enough even for a first-timer. 
3. Spicy Fries: The Stay at Home Chef offers this delicious recipe for Chili Lime French Fries and they are sublime. (Sorry, I couldn't resist!) or try these from Forks over Knives for a flavorful kick. 
You also must try to make your own homemade ketchup. I think once you make this yummy condiment at home, you'll see why it.is.everything. We have tried Snack Girl's version (a bit spicy but you can tone it down), and this one from Allrecipes.com, but find one that sounds the most appealing to you and go for it!
If you're trying to cut down on oil and fat but still want that fried crispy goodness, you must try an air fryer. Read more about the Gourmia Air Fryer and other kitchen essentials under $50 HERE. 
What's your favorite way to serve up French Fries?
This is not a sponsored post. All opinions expressed are our own.