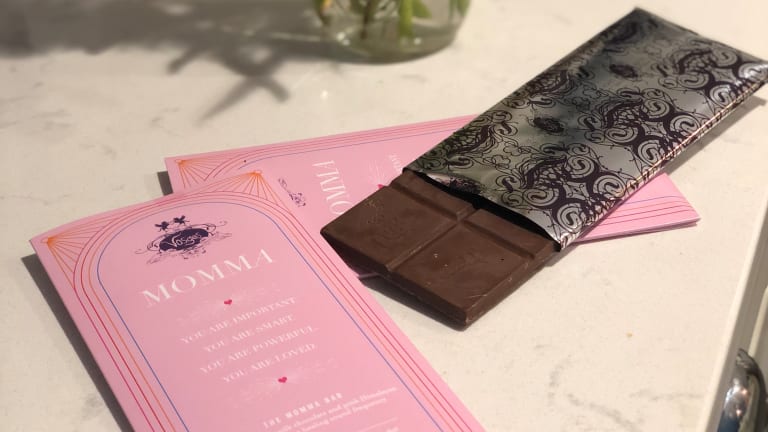 Last Minute Mother's Day Gift Guide
Thoughtful last-minute gifts to thank all the mommas getting it done, no matter the challenges.
May 10 is the big day--our chance to celebrate moms. Since it's unlikely many of us can plan a special in-person visit, we've got to get creative with our gift giving. Here are three of my best ideas for last-minute Mother's Day gifts.
Make Bouquets and Flower Bomb Your Mom Friends
Fabulous Florals is a family-owned wholesale business in California. they're now in the business of shipping flowers to consumers. Because pivoting is the new normal. They shipped me a mass of glorious peonies this week. I made up mini bundles for my local mom friends and have done drive-by flower delivery. 
Use Coupon code: DIYFLORAL and get $5 off your order at fabulousflorals.com 
Quick Flower Arranging Tips;
When you open your delivery, trim about an inch off the bottom and get the flowers in water right away. 
Make sure you are using CLEAN containers. Bacteria can ruin your arrangement. 
The height of the flowers should be in proportion to the size of the container. Since I was using cheap and cheerful mason jars, I trimmed the stems quite a bit. 
Don't overcrowd the flowers.
For more flower arranging tips, check out this post.
Give Chocolate and Hope
I know a LOT of women are finding comfort in chocolate and I 100% support this. Here's a way to gift something mom will love and do good in the process. The Vosges Momma Bar is a wonderful partnership with Covenant House, an organization that helps runaways and children in need.
The Founder of Vosges is a fellow Vanderbilt grad and a Founding mama. She's seen her fair share of challenges. Last year her husband lost his arms and legs due to illness. Somehow she's still finding a way to give back while also homeschooling her boys and running a million dollar business. 
For every chocolate bar purchase, Vosges will match and send a bar and meditation to a mother in need of being acknowledged and thanked. 
The bar is my absolute favorite blend of pink Himalayan salt and 45% deep milk chocolate and it's infused with vibrational sound therapy.
That's right, chocolate really can heal. The pink salt represents the strength of the mountain and of a mother. 
Get your Momma bar shipped here www.vosgeschocolate.com/products/momma-bar
Give the Gift of Independent Art from Minted
Minted is proud to support Every Mother Counts, an organization devoted to making pregnancy and childbirth safer for every mother. Proceeds from all Minted sales are donated to Every Mother Counts.
Get 15% off plus FREE shipping upgrades on all Mother's Day gifts with code FORMOM
This year I'm giving my mom personalized stationery from Minted. My girls have been faithful correspondents through COVID and my mother is an incredible writer. For your mom, choose from luxe patterns with expert craftsmanship and high-quality materials for a personal design she'll use every day. I picked the design above for my mom because she loves all things floral.

If you can't be together with your mother, consider a virtual brunch. Support local restaurants with a delicious takeout meal for mom and enjoy together over video conference with a beautiful (and free) Minted background.
Now through 5/5 at 3:00 PM EDT get FREE rush shipping upgrade on all gifts orders of $125+
No matter where you are, I wish you and your mom a very special Mother's Day.
More Mother's Day Inspiration 
Pin it!
Save your favorite ideas to Pinterest. Be Sure to follow our Mother's Day board here.
This is not a sponsored post.