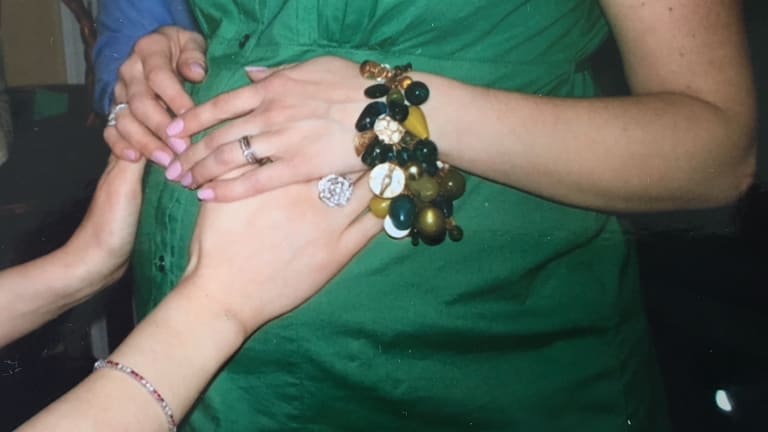 How NOT to Be the "Perfect Mom"
The Mom Mantra That Keeps Us Going
I became a mother a decade ago, and as I celebrated my son's birthday, I really started to wrap my head around the whole motherhood thing and what it really means to me. When I think about my parenting style I can't help but think about my past and how it molded the mom I eventually became. My journey into motherhood started decades ago while I observed, and experienced the way the women closest to me raised me and their children. 
I have big shoes to fill as they say, as my own mother is as loving, patient, compassionate, strong and diligent as they come. She has three children with whom she shares a unique and special bond as well as ten grandchildren and her relationship with them is not one size fits all either. I have long admired my mother and her ability to solve problems; she never waited for someone to fix things for her, she did it herself. She always lived every day with us to the fullest and made even the most mundane experiences fun. She is full of joy and genuinely loves sharing her excitement and compassion with her tribe. She frequently shares with us that we are her greatest gift and that we have made her the "richest woman in the world". I lived every day knowing that family comes first and that the love my parents cultivated was fierce, unconditional and everlasting. I always hoped I would be able to gift this kind of love to my own children. 
Most moms I know are striving to be the perfect mother. I see this in myself and I know from the comments of my dearest friends they see it in me too. My mantra is, "Don't be the 'PERFECT' mom", learn to be the best mom for your kids.  Don't worry, you'll still be a deserving recipient of the mugs, tiaras and keychains that declare, "BEST MOM EVER", and "#1 Mother", in fact, you might receive something far more rewarding from your family: appreciation.
I think the three biggest things I've learned about how NOT to be the perfect mom, I learned from my maternal grandmother, my own mother, and my beloved aunt. 
Mantra #1-Say YES! This one is a easy one for me to say, but the hardest one for me to follow as I crave order, and I am an "everything in its place, a place for everything" kinda girl. That being said, that way of being (all the time, every time) falls into the "perfection" mode of parenting and cannot be happily sustained. Say "yes" to being spontaneous, Say "yes" to breaking the routine, Say "yes" to splashing in puddles, extra playground time, more bedtime stories, and fewer rules. Say "yes" to joyous and noisy parades around the living room, Say "yes" to dance parties and say "yes" to extended bedtimes. Say "yes" to the mess, chaos, disorder, and live your life as a gift. 
Mantra #2 Say NO! I am not trying to confuse you! Say "No" when you really cannot commit to a carpool, say "No" when you can't make cookies for the bake sale, say "no" when you can't handle five tweens sleeping over your house, say "no" when you can't host movie night, say "no" when you really mean it. I like to make people happy, it makes me feel good to help my fellow moms out, I volunteer at the school and church, for after school activities and have often (willingly) moved my own appointments, and life activities to the side in order to do so. But I have vowed this year to only say "yes" when I really mean it. I have started to (unapologetically) say "no" when I am truly at my capacity, need a break from the constant buzz of being on the go, or just cannot.do.something. It's incredibly liberating and I am better equipped to serve the needs of my own family (and myself!), first. 
Mantra #3 Ask for help! Mamas, we are in this together. Since I became a mom, I also put myself in a position to be the "mom of the moms". I made sure I always knew what the nightly homework was, when, and where activities were scheduled, what forms were due, how to get signed up for dance camp, you get the idea. No one put me in this role, and in doing so, I became too proud to ask for help when I needed it. BIG MISTAKE! I am learning to accept that I cannot do it all by myself. I cannot always be in the know, and as diligent and responsibly organized as I am, life is hairy, papers get misplaced and we all get "information overload" in trying to keep up with everything. By letting go of this rigid standard, and simply asking questions when I need to, my children have learned to ask for help, support one another and to lean on their friends. Living out motherhood in a symbiotic way is most beneficial to us all--kids, mothers and communities overall. 
I wish each and every one of you, a Happy and Delightful Mother's Day. May your day be filled with homemade cards, a blank "to-do" list and deliciously hot coffee (or tea!).
This is not a sponsored post.