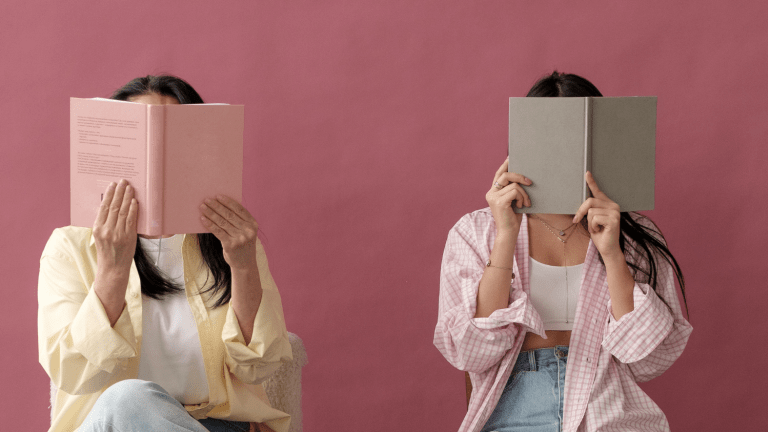 Mothering and Daughtering Book Launch
No matter if it is read by one, two or shared as an experience, this book is bound to get you thinking about the adolescent years in a new way.
I adore having girls. They are colorful, full of emotion and passion and such bright points of light in my world. The only dread..."wait til they are teens." I'm sure you've heard this lament. It makes me so sad to think the amazing bond I share--the fierce need I have to connect with them will one day be weakened. But good news mothers, Sil & Eliza Reynolds a fab mother/daughter team say this doesn't have to be so.
Last week, I met Sil at a launch party for her new book Mothering & Daughtering (note this is an Amazon Affiliate link) Eileen Fisher the fabulous designer is a mom to a teen and attended one one of Sil's NY workshops with her daughter. The connection was so powerful that Eileen decided to put together an event to support Sil and Eliza.
In addition to a swank setting (the loft area at ABC home), they had a special performance from Natalie Merchant. Natalie sang a set of songs so beautiful most of us were moved to tears. Natalie herself is the mom to a 10 year old daughter. Maybe she got emotional thinking about the challenges to come. I sure did.
The book is really two books. It's split in half. Eliza writes the "daughtering" portion. Sil the mothering. Sil reports even if your daughter doesn't pick up her half, there's still plenty to learn from the mom portion. It's a workshop in a book. There are a group of exercises to share in the middle of the book. No matter if it is read by one, two or shared as an experience, this book is bound to get you thinking about the adolescent years in a new way. A journey...not a prison sentence. I'm glad I have armed myself with this tool.
I sat down withS Sil & Eileen before the event to talk about tweendom. Sil reassured me that the teen years "don't have to be contentious." With a little guidance she states that these years can be filled with "respect & listening."
"Remember, arguments are building blocks in relationships," said Sil when I asked about the fights I anticipate. She shared that "all relationships have their issues." When we spoke she informed me about the "rupture and repair" cycle. So while I might not be able to fix everything with a kiss and a BANDAID, there is hope! Sil recommends being very available in both tone and presence for your teen. "Moments happen when you are at dinner, driving in the car...you can't plan them you have to cultivate them."
When I got a moment with Eileen Fisher, she shared the story of coercing a reluctant teen to the workshop. Her 14 year old daughter was not excited to say the least, but thanks to a little mom guilt, they attended the weekend with Sil and Eliza and now have a powerful bond. I asked Eileen how she handled teen fashion rebellion. "I am very careful about what I say 'no' to," said Eileen. For Eileen, bonding has happened around her daughter's creative pursuits--cooking, knitting and crafting. Tip: Notice what your teen likes to do and educate yourself!
In a nutshell, this book is so important for mothers: Why not explore a deeper connection with your daughter. This is one relationship I'm not willing to write off. It's a great gift to give yourself for Mother's Day.
Buy the book on Amazon here: Mothering and Daughtering: Keeping Your Bond Strong Through the Teen Years (Sounds True, April 2013). Note: This is an Amazon Affiliate link.
Momtrends was not paid for this post. We did get a copy of the book.