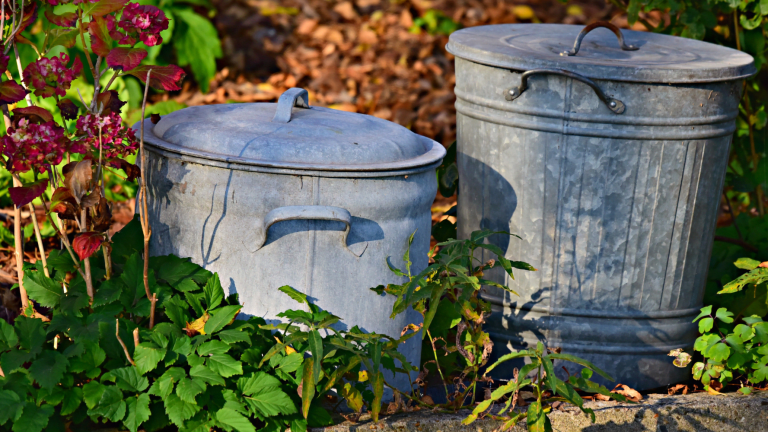 More Love and Less Waste This Thanksgiving
How to Reduce the Footprint of Your Turkey-Day Feast
Each year, about 200 million pounds of turkey meat are thrown out over the Thanksgiving holiday week—and all of the resources (water, energy, money) it took to get to our plates are wasted along with it.
It's enough wasted water for every household in America to run their faucet for 6 hours, and climate pollution equivalent to the entire population of Jacksonville, Florida, getting in their own car and driving separately (even the kids!) to San Francisco.
But you can keep more of your family's favorite dishes in your bellies and out of the trash this holiday season by following a few smart tips.
Don't go overboard. Use the Guest-imator, NRDC's free online portion calculator, to figure out the right amount of food you need to prepare for the size of the part you're hosting, from the side dishes to mains, desserts and even leftovers
Tell your guests to bring their own to-go containers. Not just because you don't want to risk never seeing yours again, but because you'll be left with less and your guests will get to take a little bit of Thanksgiving home with them for another meal. Better yet, invite more friends over for post-dinner Monopoly (or any other board game, but preferably a gruesomely long one) like my family does. Draw out the game for as long as possible and you'll see people start to get hungry again, and leftovers will slowly disappear as the night goes on.
Don't peel your potatoes: Or nearly any veggie, really. It's a waste of time and nutrients, and I think you'll find most dishes are just as good (sometimes even better!) with the peel on.
Embrace the mishaps: A lot can go wrong when you're prepping a large meal—burnt food, too much salt, too little flavor—but before you trash it, check out these tips for giving your dish new life.
Get creative with your leftovers. Every family has their own leftovers traditions—my favorites are my mom's turkey soup with corn, and turkey breakfast sandwiches with leftover rolls. Coming from a Mexican-American background, I love testing out some Mexican-inspired dishes with my leftovers. This year, I'm gearing up to make turkey pozole and my favorite Mexican breakfast—chilaquiles—but instead of chicken, turkey! It helps to have an extra ingredients you'll need on hand before the long weekend, when leaving the house can be daunting.
Share the Thanksgiving love with your pets. Did you get to the point where you just can't bare the idea of eating turkey one more time post-Thanksgiving? Throw that turkey and some of the pet-safe ingredients like sweet potatoes and green beans into a pot (skip the bones and onions!) with some brown rice and show your pets some love!
Freeze before you toss. As the shelf life of your leftovers and surplus ingredients comes close to an end, consider popping them in the freezer before it's too late. Nearly anything can be frozen and rediscovered for a dark winter weeknight when you don't have the energy to cook.
Want more from Momtrends?
1. Thanksgiving Books to Read Together
2. Fruit Cornucopias for Thanksgiving
This is not a sponsored post. Tips courtesy of Yvette Cabrera, Deputy Food Waste Director at the Natural Resources Defense Council.