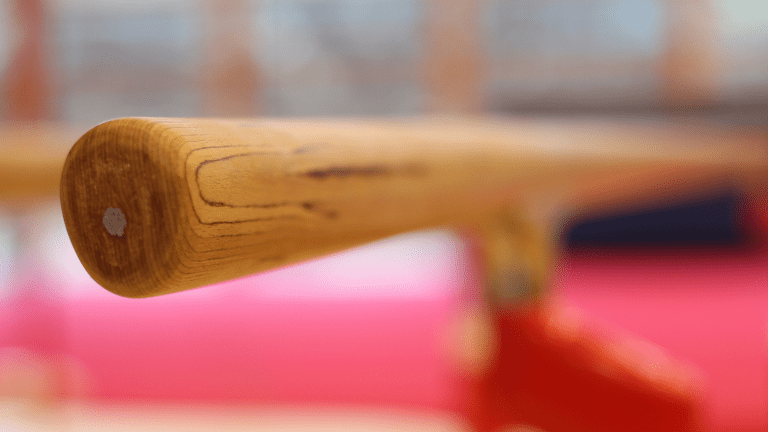 Momtrends Interview with Simone Biles
Reflecting on interviews with top Team USA athletes as they prepare for the Olympics.
One glorious part of my work is talking to moms who have achieved greatness, and raised great kiddos along the way. I got to sit down with three top US athletes to talk about sports, the road to the  Olympics and the latest Procter & Gamble Thank You Mom campaign. A highlight of the experience was the Momtrends interview with Simone Biles and her mom.
Related: What you need to know about the Summer Olympics
Amazing Marketing for the Olympics
Do you remember the "Pick Them Back Up" films (cue the tears) and "Best Job" films from the London 2012 and the Sochi 2014 Olympic campaigns? These films were among the most viewed and shared Olympic videos of all time. The latest film, 'Strong' explores a universal human truth that a mother's courage in times of adversity becomes a deep well of strength her children draw on throughout their lives.
I got to chat with athletes featured in the film and a few others that are joining the Procter & Gamble team. Each athlete was with her mom.
Momtrends Interview with Simone Biles
I want to share highlights from each of my interviews. First I sat down with Simone Biles, a Tide Pods athlete. Simone will be heading to the Olympics for the first time, but she's already achieved international gymnastics success. Simone has a high voltage smile and a can-do attitude. She said she's "small but powerful, like the Tide Pods." I chatted with Gabby's mom, Nellie Biles about getting ready for the Olympics and supporting her girl.
Simone grew up in Ohio and now lives and trains in Texas. I learned that Simone is the most decorated American female gymnast in World Championship history, and she's only 19!
Simone told me her mom helps keep her "grounded and focused" especially on the bad days. She said the emotional support she gets from her mom is key to helping her perform at her best.
I asked Simone how she recovers from a fall or missed trick. Her advice: "Pick yourself up and remember the last time you did it right." Simone preps for big events by visualizing her routines and sticking her landings. She calls the perfect routine the "dream routine."
Nellie helps keep the family together planning big Sunday suppers like stuffed pork chops. Simone and her siblings give mom Nellie menu requests and then they all gather together for time to reflect on all their blessings. The whole family plans to travel to Rio to support Simone.
Momtrends Interview with Dana Vollmer
This Olympics will be a little different for swimmer Dana Vollmer. This time around the pressure is off a bit, she already has four Olympic medals! Her big news: She's a new mom (her son just turned one)! This time around Dana is just enjoying the ride and trying to make the team again while giving her all to motherhood. Dana and I chatted about new babies and routines. Her typical day involves not just swimming, but also diaper changing. Dana is a proud Pampers athlete and she's embracing the dual role with aplomb. Surrounded by college athletes still in their teens, she's the one breastfeeding in the locker room--pretty impressive!
Dana says having her son has given her new priorities. At first she didn't know if a comeback was possible after having the baby. She says, "I still want to perform well in the pool, but my top priority is my son."
Joining Dana at the P & G event was her mom, Cathy Vollmer. Cathy was Dana's first swim coach and the one responsible for gently guiding Dana to competitive swimming.Dana now relies on her mom not just for support at the pool, but also looks to her for parenting advice.
Cathy and I talked about taking the pressure off of athletes in the early years and letting them try lots of sports. Cathy said she always tried to bring optimism and high expectations to the swimming pool. When Cathy started Dana with swim team it was a low-key summer league. Cathy let her kids play multiple sports and tried to keep things as fun as possible.
Dana specialized in swimming in 8th grade and says she really benefitted from her exposure to other sports. She'll be following her mom's lead and looks forward to exposing her son to lots of sports too. No matter what happens with the Olympic trials, Dana already feels like she won.
Momtrends Interview with Gabby Douglas
Last but certainly not least, I chatted with Gabby. Gabby Douglas is a familiar face to most of us. Who can forget her performance at the last Olympics earning a gold medal and helping the "Fab Five" win the team gold too. Gabby is back for another Olympics and will be a Venus athlete.The brand partnership with Venus is a great match. Venus is flexible and nimble--just like Gabby.
Gabby sat chatted alongside her vibrant mom Natalie Hawkin. I asked Gabby what her mom gives her that her coaches don't. The answer was easy. She said, "words of wisdom and unconditional love!"
Natalie and I talked about how she keeps Gabby steady. Natalie knows that she's not a coach. "My role is to help Gabby see the big picture and to make sure she keeps her perspective on this." Natalie wants Gabby to make decisions that will help her in the long run.
Gabby says she loves her mom's cooking and how her mom keeps her grounded. They always travel together--just hanging out withe them for a bit it was clear, their bond was so strong.
One thing all three athletes had in common was the gratitude and love they had for their moms. It was inspiring to see all these athletes heaping praise on the women who brought them up and devoted so much to their dreams.
It's not just these moms who are helping kids fulfill their dreams. Moms everywhere are helping their kids grow up strong and smart. P & G spent some time researching what moms do and what they want.
MORE OLYMPICS FUN FROM MOMTRENDS
PIN IT!
Want more ideas on how to have fun with the kids during the games? Be sure to follow our Olympic Fever board here.
This is not a sponsored post.