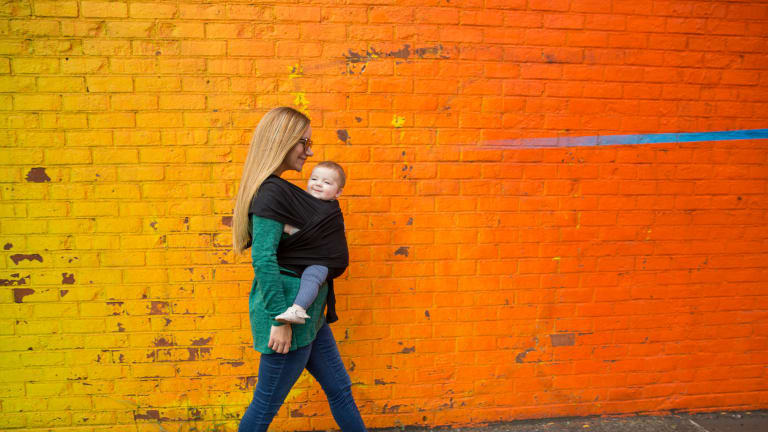 Momtrends' 2018 Ultimate Baby Shower and Giveaway
2018 #MTBABYSHOWER MUST-HAVES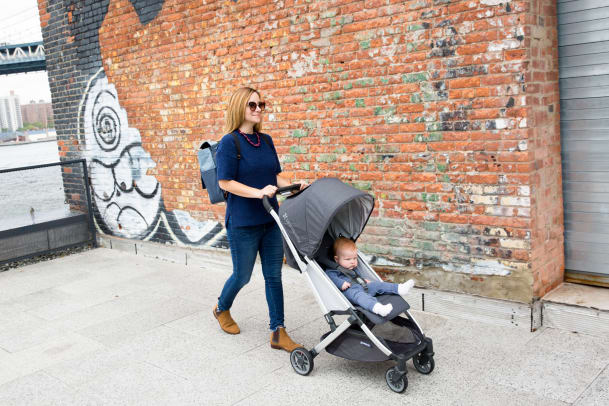 When I found out I was pregnant for the first time, I experienced a flood of emotions. Elation, anticipation, even a touch of desperation. Yes, this was exactly what I wanted--what I had dreamed of since I was a little girl. Still, the reality that I would soon be responsible for a real life human baby left me a little shaky and unsure.
Would I be able to handle the daily demands of motherhood, the physical challenges of child birth, and the inevitable sleep deprivation that goes with the territory of newbornhood? My initial worries were just the tip of the iceberg. Soon after getting that positive pregnancy test, the nonstop nausea began, followed by the aches and pains of a growing belly and the nagging discomfort of heartburn and reflux. How, I thought, is this supposed to be the beautiful experience I've heard so much about if I'm moaning and groaning and vomiting every day?
Then there was the daunting prep work. The painting, the assembling, the endless purchasing. I distinctly remember walking into a big baby store with my husband eager and excited to register for all things baby, only to be completely discouraged and dismayed by the superfluous and overwhelming amount of STUFF. How could I possibly determine which bottle system would eliminate the most gas and which bassinet would help him sleep restfully? I left the store in tears, convinced I was already a failure as a mom.
But a funny thing happened the next day... I was moping on the couch eating a burrito when I felt a distinct jab in my ribs. That snap-out-of-it kick from the inside brought me back to reality; "Shape up, Mom. I need you." It was the first of many love taps from my unborn son, and it made me feel instantly connected in a way I hadn't yet experienced.
This budding bond between mother and child is something we recognize every day at Momtrends. As a group of moms, we know how special this time is. We also know how grueling it can be. So we honor all the ups and downs of this emotional period, and try to offer all the help, expertise, and opinions we can to make your evolving life as a soon-to-be or new parent even slightly easier.
Our favorite way to do this? Momtrends' annual Ultimate Baby Shower event. We round up the latest and greatest in gear and must-haves for Mom and Babe; we share our favorite picks; and then we give the whole loot away to one lucky reader.
Parenthood--even before the baby comes--is a journey and a roller coaster. Enjoy this time, milk this moment, and don't get discouraged by the inevitable bumps long the way. They will come, they will go, and, soon enough, you will have a new little love in your life.
MUST-HAVE 1: UPPAbaby MINU STROLLER
Investing in a stroller is like investing in a car. You want to carry out your due diligence before committing to a new set of wheels. There are several factors you'll want to consider: safety, style, size, weight, and maneuverability, to name just a few.  
The UPPAbaby MINU stroller checks off all the boxes and meets our stringent requirements. Designed for daily outings, adventures, and excursions, it offers the ultimate in convenience and portability. Weighing just 15 lbs, it's lightweight, compact, and durable. It folds easily with just one hand into a small package, making it an ideal option for everyday use and travel. All-wheel suspension gives the MINU a smooth ride--even on the bumpy, uneven streets of NYC. And, of course, there's plenty of storage space in the large easy-access under-carriage basket. The MINU is infant and car seat compatible with a From Birth Kit and MESA infant car seat adapters, for your on-the-go lifestyle. Available in three styles, this stroller seamlessly combines simplicity, functionality, and fashion.
Prize winner will get UPPAbaby MINU stroller (scroll down to enter via rafflecopter.)
MUST-HAVE 2: BABY K'TAN
Mom needs two hands for juggling. But Baby has other ideas and wants to be snuggled close to her beloved Mama's heart. You can keep cozy and cuddled with your wee one while carrying on with your life, out and about, thanks to the Baby K'tan Carrier. It's a patented wrap that slips on like a t-shirt and functions as a sling and wrap in three simple steps, without the need for rings, buckles, or wrapping. With five different positions, it can be used from newbornhood to toddlerhood. Designed to evenly distribute Baby's weight across the back and shoulders, it offers a comfortable hold and ergonomic support. It's available in three different fabrics for ultimate comfort, to best match your lifestyle.
Prize winner will receive a Baby K'tan Baby Carrier of choice (scroll down to enter via rafflecopter).
MUST-HAVE 3: DIAPER DÉKOR
Diapers get soiled. And stink. It's a fact you're going to have to get used to, Mom and Dad. Thankfully, you can get rid of the smell and mess with minimal effort and maximum results with the Diaper Dékor system. It's as easy as 1-2-3: Step, drop, and done. It requires no bending, no twisting, and no squishing. Plus, the pail's ABS plastic won't absorb odor--so your diaper changes are as seamless and stink-free as possible. An economical "continuous liner" ensures you only use as much as needed--meaning, you can cut the plastic off, so you don't waste a whole bag. Eco-conscious mamas can feel good knowing the Diaper Dékor is great for cloth diapers. It come in three sizes and five colors for all your nursery needs.
Prize winner will receive a Diaper Dékor of choice (scroll down to enter via rafflecopter).
MUST-HAVE 4: LOVE TO DREAM™ SWADDLE UP
If you've ever admired a sleeping baby, you might have noticed that his sweet little arms instinctually rise above his head. But traditional swaddles inhibit this natural behavior. That's why the Swaddle UP Original is so innovative; it allows Baby to stay in this position, and enables him to bring his hands to his mouth for self-soothing. 
Once starts showing signs he's ready to roll over, the Swaddle UP 50/50 Transitional Swaddle has detachable 'wings' so you can unzip one 'wing' and leave it for a few nights, and then unzip the other for an easier transition to arms-free sleep. After the 'wings' are removed it transitions to a sleep bag.
Finally, once Baby has graduated beyond the need for a swaddle the Stage 3 Sleep Suit has built-in legs and feet to allow your young child to comfortable (and cozily) move around his sleep space.
Prize winner will receive Love To Dream™ swaddles (scroll down to enter via rafflecopter).
MUST-HAVE 5: LEADING LADY MATERNITY & NURSING APPAREL
When it comes to maternity and nursing-friendly apparel, the basics are key. You want clothes that make you feel comfortable and supported, without sacrificing style. Leading Lady's line of bras, camis, and leggings give expecting and breastfeeding moms premium quality, fit, and stye. Designed with soft breathable fabrics, flexible features, and flattering cuts, they offer versatility from day to night. With one-handed nursing clasps and supportive inner-slings, you'll always feel lifted and comfortable. As your breasts grow and change during pregnancy, Leading Lady's maternity-to-nursing line evolves with your changing body and prepares you for your breastfeeding journey.
Prize winner will receive (1) Luxe Body Lace Wirefree Nursing Bra, (1) Brigitte Nursing T-Shirt Bra, (1) Cotton Athleisure Sport Nursing Bra, (1) Maternity-to-Nursing Seamless Cotton Cami (scroll down to enter via rafflecopter).
MUST-HAVE 5: PETUNIA PICKLE BOTTOM DIAPER BAGS
Every mom on the move (and dad on the go) needs a bag that holds #allthethings. Because, as any parent knows, you need to be prepared on journeys big and small when traveling with a little one. The classic, sleek, and spacious diaper bags from Petunia Pickle Bottom perfectly fuse fashion and function. The fall collection includes a trendy denim backpack and a gorgeous leatherette line that feels luxe and modern.
Prize winner will receive a Petunia Pickle Bottom Diaper Bag (scroll down to enter via rafflecopter).

MUST-HAVE 6: EGG BABY APPAREL
Once you have baby in your arms, the real fun begins! One of the great joys of parenthood: dressing your little love in the most deliciously cozy-cute ensembles. We adore the beautifully precous designs from Egg Baby. Designed by Susan Lazar, the collection is specifically designed for newborns and infants, and made with the softest fabrics to protect Baby's delicate skin. 
Prize winner will receive $100 EGG Baby gift card  (scroll down to enter via rafflecopter).

This is a sponsored post and giveaway.