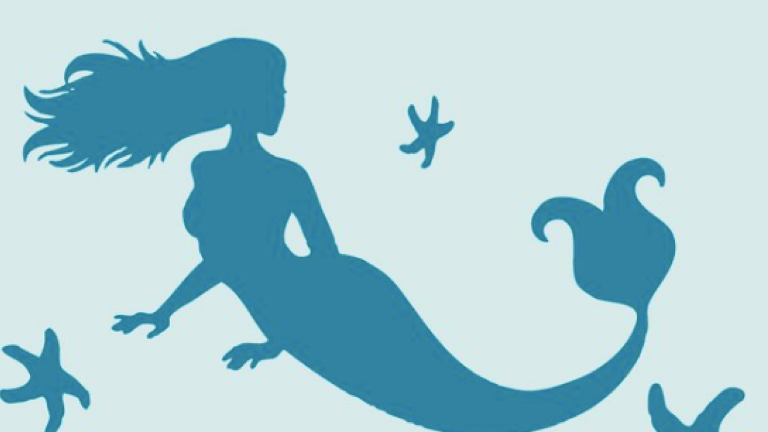 Publish date:
Mermaid Must-Haves
Summer has finally reached out and brought us time to hit the pause button for a moment or two. Mermaids are on-trend and this mystical, magical, sea-loving creature adds a bit of whimsy to our heart and sparkle to our eye. We found some mermaid must-haves just right for every trend-lover whether you're all in or still getting your fins wet.
For those wanting to swim the seas and try their hand at their own mermaidness, we bring you a Mermaid Tail from Fin Fun. 
Looking to inspire your little one to continue to write? Their own private writing space is a great start. This mermaid diary from eeBoo will hold all the secrets under lock and key! 
Have an advanced swimmer or want to give the kiddos a fun pool challenge? A mermaid fin from Finis is the must-have pool add-on of the season.
A fun swimsuit cover-up is always a do and this one has just the right amount of shimmer. (Available for both mom and daughter!)
Hang your swimsuit, towel or beach hat on one of these kitchsy mermaid wall hooks and add a pop of style to your pool house, powder room or front porch.
Carry your lunch in this adorable bento box~fits a lunch suitable for all merpeople.  

New Victory Announces a New Season of Shows
We know you're busy planning picnics and summer outings, but we wanted to let you know that The New Victory just announced their new season and it looks fantastic. We thought you'd like a sneak peek of what's in store! Each year the New Vic theater brings culture to tourists and ...read more
Fun Ways to Discover Venice Italy with Your Family
Greetings from Italy wear the gelato is rich, the clothes divine and the scenery is inspiring. Now that I've been to this fine city in the north of Italy, twice, I've amassed a list of favorites to share. These are some fun ways to discover Venice, Italy with your family. ...read more
Perfect for movie nights, lounging and curling up with a good book. We think this is the best blanket for a sleepover.ever. (Comes in many colors and is hand-crocheted!) 
For more mermaid fun, delight your little one as they head off to dream-land with this adorable bedding from Pottery Barn. 
For the teen mermaid fan, these make-up brushes are perfect for your next beach getaway! 
Need a full mermaid inspired wardrobe? This adorable dress from Gymboree is just one of cuties in the collection. 
1. Sapphire Sea Mermaid Tail 2. Mermaid Diary 3. Finis Mermaid Fin 4. Mermaid Sarong 5. Wall Hook 6. Bento Box 7. Crochet Mermaid Tail Blanket 8. Mermaid Bedding 9. Makeup Brush Set 10. Mermaid Dress
How will you celebrate the mermaid inside of you? 
This is not a sponsored post.