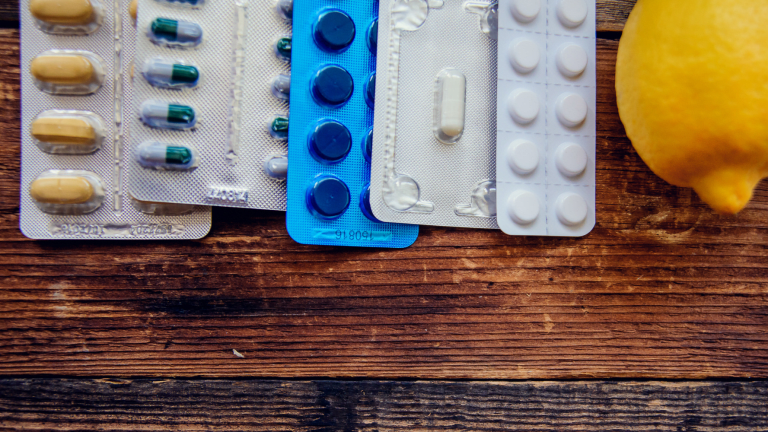 Medicine Cabinet Clean Out
Have you ever noticed that when there's a bug around your office, not everyone gets sick? Patient Zero is out for 10 days, somebody else for a half day and then others don't even get sidelined at all? Think about it. They've all been exposed to the same germ. So, why does this happen? It might have something to do with how you stock your medicine cabinet.
This time of year, we buy jackets and decorate our homes for the various holidays. But we often miss another important task: preparing for sniffles, coughs and other minor ailments. It's important to organize and restock those medicine cabinet. Rather than waiting to shop until you or a family member gets sick, get ahead of the game and have the most effective remedies already on hand. And that starts with a good medicine cabinet clean-up and stock up. We reached out to Dr. Jonny Bowden for a few tips.
Here's how you can proactively keep your medicine cabinet ready before illness strikes:
Choose a cool, dry storage place. "Bathroom cabinets are okay as long as they don't get warm and steamy during baths and showers. Many products degrade when exposed to humidity and warm temperatures."
Check expiration dates. "Toss any expired products. Many pharmacies offer safe medication disposal."
Safely secure all medications and supplements if there are young children in the house. "Lock these products in a high cabinet."
Carefully review all labels. "Now is a good time to remind yourself of any precautions. Many over-the-counter (OTC) drugs have warnings regarding their use in those who have serious medical conditions such as heart, kidney or liver disease."
Understand dosing instructions. "Some products for children are dosed by weight or age. Others are not safe or recommended for children." 
Want more from Momtrends?
1. Cold & Flu Season Survival Kit
2. 7 Ways to Prepare for Cold and Flu Season
This is not a sponsored post. Tips copy by Jonny Bowden, PhD, CNS. Known as "The Nutrition Myth Buster," Dr. Jonny is a nationally known board-certified nutritionist and expert on diet and weight loss.