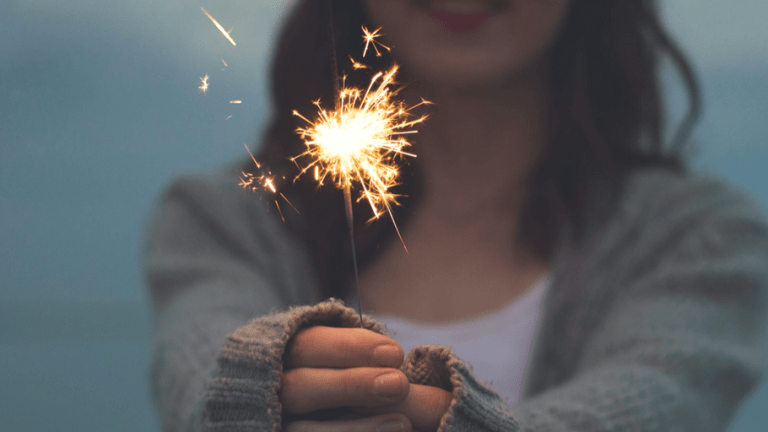 Life Insurance for Women
Getting Educated About Options with Prudential
This is a sponsored post for SheSpeaks / Prudential.
Wishing to stay healthy isn't a financial strategy. As a mom, I need to set and example for my girls and show them how to own their financial future. In 2018 I've resolved to get educated about life insurance for women.
Talking about money doesn't scare me. You know what scares me? Risking my future and the future of my children. I'm lucky, my dad and mom gave me a solid financial education. As I grew older, money wasn't really discussed with my girlfriends. And as time went on, when I gathered with my BFFs we tended to talk more about kids and college than our own financial futures. In my 40's I've decided to take charge. Specifically this year I met with a financial professional to get educated about life insurance for women. Ladies, it's never too late to get money smart!
Going to a Pro
Working with Prudential on this #OwnMyFuture project, I had the chance to meet with Alice Barnes, a Prudential Financial Professional.
Alice and I had an introductory meeting at her office in Brooklyn to discuss my finances and my questions about life insurance for women. In about an hour, she was able to answer my pressing questions and give me material to review and options to ponder. 
Our first meeting was a terrific beginning to making me feel more comfortable about my life insurance options. Meeting with a Prudential Financial Professional is totally reassuring. Alice wasn't there to judge or to blame. She wasn't questioning past decisions, she was all about setting out a clear path to the future.
Life Insurance Stages
Mr. Momtrends and I started reviewing our life insurance as soon as we had the girls. Our first concern was replacing his income if something happened to him. We wanted the girls to be able to go to college and to keep up a great quality of life for them. Alice says she sees this all the time. We replace the wage earner but forget about the caregiver. It's the first stage of life insurance and often where parents stop.
Recently we got a policy on my life. I think of this as stage two. The idea was to replace my income, it's small compared to his, but I thought it was a good start. But I had a feeling were were falling a little short. Meeting with Alice was a great place to get my questions answered. She has 10 years of experience and is a wealth of knowledge.
Prudential Financial Professionals
Talking to Alice was like talking to a girlfriend I've know for years, except she WANTED to talk money. She wasn't embarrassed. First, she asked me about my worries and my goals. I want my girls to be loved and cared for. While I'm not replaceable, money can buy them the schools, camps and trips I would've taken them on. Alice told me that I was "very valuable" beyond the money I earn. 
"Often the husband doesn't realize the value of the wife's life," says Alice. She didn't mean this in the romantic sense, but in the GETTING STUFF DONE sense. In fact, it might take 2-3 employees to replace me. Think about that!
When I think about life insurance, I need to think BIG PICTURE. Sure I'm the CEO of Momtrends Media and I have a nice income, but I'm so much more than that. I'm also the one who takes the girls to the doctor, the dentist and the optometrist. I'm the one who makes sure they have winter coats and boots that fit. I'm also in charge of making sure they have good food to eat that is freshly prepared and that the house looks clean and organized. In a nutshell, I'm a total Mom Boss.
I'm not alone, according to Prudential. On average, women in the U.S. spend 28 hours per week on household chores. While Mr. Momtrends is a big help, I do the lion(esses) share. I wasn't too shocked to learn that women do 65 percent more housework than the average man.¹ I don't get paid for this work, but if I were to die, these things would still need to be taken care of. Financial planners call this "uncompensated work" and it needs to figure into your financial strategy.
With a life insurance policy, Mr. Momtrends could hire the help he needs to do childcare, cook, do errands and other chores.
Life Insurance Questions Answered
I also learned even if I didn't have a six-figure income I could still qualify for life insurance. It's based on needs and the ability to pay. No income is required for many policies.
Then we talked about long-term care insurance - that was also on my list of questions. What if I am still living but need care? What if I'm not able to get around and help my girls? As a mom, I'm sure you've all played the "what if game" we try to limit the risk to our families with the choices we make. Insurance is one of the important choices.
I wanted options and answers and I got them. Alice gave me some straightforward answers and I felt empowered in the process. Talking about personal finances with a licensed Financial Professional is a great way to start a journey toward owning your future.
Alice encouraged me to take notes and to bring home some literature to review with Mr.Momtrends so we can make decisions. Ladies, it's not hard, don't put this off.
44% of women have no life insurance. Even among the ones that do own life insurance, most are underinsured.² We can do better! And there are professionals ready to help. Alice is just one of the amazing professionals out there to help us. 
Click here to get in touch with a Prudential Financial Professional today.
Want more data? In this post on the Four Financial Challenges Women Face, I referenced a tool from Prudential called the "Value of all you do". When you are thinking about life insurance, it's a great resource that lets you very quickly quantify the value of all the household chores you do on a daily basis. Life insurance should cover not only the loss of your salary, but also the value of the uncompensated work women do.
Please do yourself and your family a favor and get as much information as you can. Information is power and I want you to feel powerful about your finances.
This is a sponsored post for SheSpeaks/Prudential.
Sources:
1. Organisation for Economic Cooperation and Development, October 2016, http://stats.oecd.org/index.aspx?queryid=54757.
2. LIMRA study, Life Insurance Ownership in Focus, U.S. Person-Level Trends: 2016