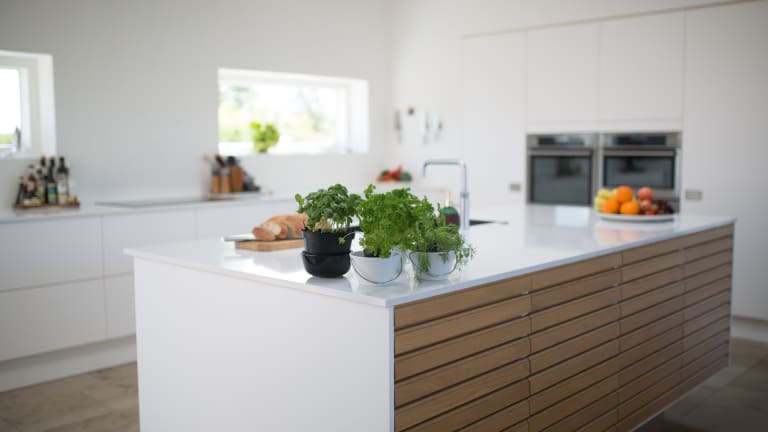 Lauren Deen Interview
Catching up with author and Foodie Lauren Deen about how she stays lean.
Why am I excited to share an interview with chef Lauren Deen. First of all, women who cook are extremely cool. Women who cook for a living and craft gorgeous books earn my envy. Then there is the trifecta of talent: A women like Lauren who creates meals and cookbooks to make the lives of busy moms easier and healthier--she's pretty much achieved rock star status in my book.

Related: Tools for self massage and self care
Today (1/15) Lauren will be appearing on The Today Show cooking from her latest book, Cook Yourself Thin Faster at 9 AM. Watch as Lauren whips up meals that are low in fat and easy to prepare. This book is a follow-up to her New York Times Best Seller Cook Yourself Thin and promises to be even faster and more delish (if you can imagine!) than the original.
And now on to the good stuff, my five minute power interview with Lauren:
It's Fitness Month on Momtrends, so we want to know what's your preferred method of exercise?I really hate to go to exercise class. Let's just say I never won most coordinated. So, when the weather is good I will just walk for miles. I did recently discover a Pilates DVD that I love, Brooke Siler's from ReAb. I am starting yoga again, I haven't been in years, and I want to do it with my kids because we all need to take a deep breath together these days to get through the homework!
What's your health resolution for 2010?Breathe more. Say no without guilt. Write another book. Raise funds to create our own Kids Cook program in my school, PS 58, since we lost the funding for Spoons Across America.
Favorite guilt-free snack? Edamame, in pods or I make a dip with some warm water, splash of soy and sesame oil and eat with VEGGIES not chips. And if it's a rough day a SQUARE, of a good chocolate bar. Just not the whole bar.
What's in your purse right now? Purse Asian Ginger candies (don't tell my dentist), sugarless gum, and always a small bag of almonds and dried cherries for when I'm late, cranky or miss lunch.
Any healthy tips for supermarket shopping? Stick to the perimeter. If you load your cart with fruits and veggies, protein from meat/fish counter and 0% yogurt there's less room for the temptations in the inside aisles.
MORE SELF CARE FROM MOMTRENDS
PIN IT!
Use Pinterest to save your favorite ideas from Momtrends. Be sure to follow our Fitness and health board here.