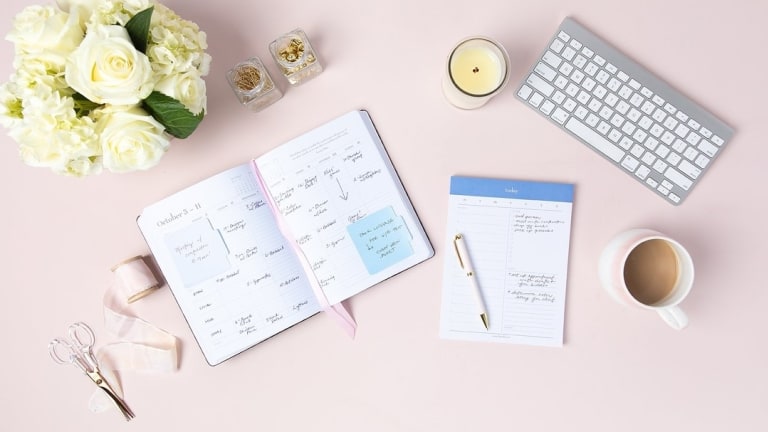 Publish date:
Journals and Planners To Get Mom Organized
Gorgeous paper products made just for women to stay inspired to make the most out of each day.
Gorgeous paper products made just for women to stay inspired to make the most out of each day.
While most of my writing is done via my computer, I do still love to write out my thoughts and my calendar in a traditional journal or planner. MomAgenda makes our favorite journals and planners to get moms like us organized.
Use Code Momtrends and Get 10% off Your Order
Related: Three must have home organization products
Get Organized With Style!
There is something so simple, but effective about using a pen and paper and I find that it helps to stay organized by double-checking my busy week. MomAgenda was created to simplify life for busy moms. momAgenda has grown annually to include a diversified range of products that help organize the lives of mothers and others, including a variety of day planners, home organizers and helpful pads. 
Three Items we Love from MomAgenda
Here are few of organizational favorites from momAgenda.
Today Pad: I simply love crossing things off my list. The Today Pad was designed to meet the challenge of those days when there's too much to do and not enough time to do it. Use the "My Day" section on the left to write in your schedule — it has times preprinted. On the right, the"To Do" section gives you space for your to-do list, and the "Notes" section below is for kids, pets, classes, and projects. There's space to plan dinner at the bottom. Grab a colorful pen and start getting to it!
Self Care Journal: Has this last year slipped past you? Now is the time to live more intentionally. Use this journal to track the key elements of self-care, from the basics like sleep, food intake, and exercise, to deeper elements like gratitudes, priorities, and desires. Plan your day with space for you and your kids. You'll feel pampered with the luxurious, heavy-stock paper and plenty of space for notes round out this daily planner. It's sure to become an essential tool for prioritizing your self-care.
myAgenda Desktop Day Planner: Let's face it, sometimes the only thing that can give you peace of mind is an organized schedule, written down on paper where you can see it. The unique layout features separate spaces for your schedule, plus four extra spaces per day to keep track of all your commitments. I love the thoughtful little quotes that are tucked on each page. Use it your way! And the gorgeous new color offerings make this planner irresistible.

Five Tips To For a Girl's First Leg Shave
Do you remember your first time shaving? Mine wasn't pretty. I snuck my dad's razor and shaved my legs dry. It wasn't pretty. Get your daughter ready for this rite of passage with the right tools and a quick education. We've got five tips to help you navigate your daughter's ...read more
Why You Should Add Wild Blueberries to Your Diet
Do your New Year's goals involve healthier eating? Adding more fruits and vegetables to your diet? Or even adding tasty new recipes to your repertoire? We've got five reasons for you to add wild blueberries to your diet. Our friends from the Wild Blueberry Association have ...read more
Why Moms are Loving This Blueberry Couscous Salad
It's blueberry picking time. And while most blueberry recipes revolve around baked goods, we've got something different to share. First, a few sentences singing the praises of this lovely fruit. Blueberries are high in antioxidants, improve memory function and reduce the effects ...read more
Ready to Put Pen to Paper?
Once you've picked the pretty planner for your desk, it's time to get going. Here's what MomAgenda Founder Nina Restieri recommends:​
Add all appointments and reminders in your momAgenda or myAgenda
​Use your Today Pad each day to create a task list of what needs to get done that day. Cross off tasks that are done! 
Order your momAgenda here and use code MOMTRENDS to save 10% off your order.
Head here to get more organizing tips from momAgenda Founder Nina Restieri.
Win it!
We've got two wonderful gifts from MomAgenda to share. Two lucky winners are going to have beautiful desks very soon.
Prize 1: Today Pad ($10.95) + My Agenda Desktop ($46)
Prize 2: Today Pad ($10.95) + Self Care Planner ($38)
MORE Organizing TIPS FROM MOMTRENDS
PIN IT!
Need more ideas on what to do with the kids? Be sure to follow our Organization board on Pinterest here.
This is not a sponsored post.