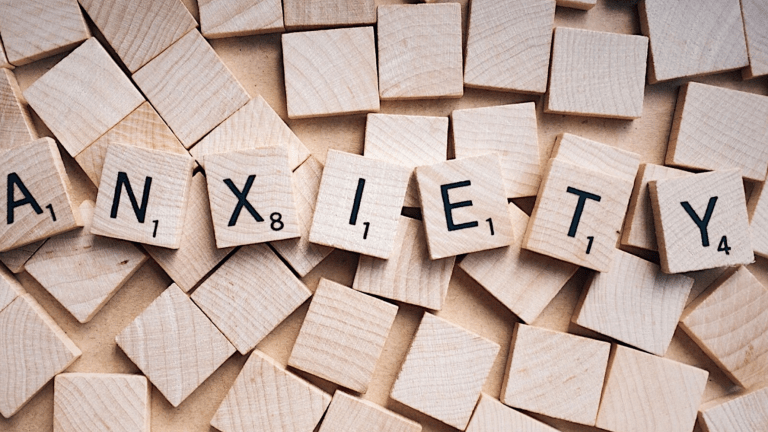 Is It Stress or Anxiety?
How to Recognize Your Symptoms and Seek Treatment
I've experienced stress and generalized anxiety. And while I recognized that the two often go hand in hand, I also discovered through personal experience that they're different afflictions. For me, stress is acute--usually centered around a change or event. Anxiety, on the other hand, is omnipresent. 
Anxiety disorders affect approximately 18 % of the U.S. adult population, but about two-thirds of those  affected do not seek treatment (63.1%) despite the fact it is highly treatable. And, unfortunately, since depression and anxiety are treated, it's very likely that if you experience on, you'll eventually experience the other. That is why it's so important to recognize the symptoms and do something about them! 
Still, if you're not sure whether you're feeling regular day-to-day tress or an anxiety disorder, you need to take the time and make the effort to evaluate your mental well being. 
Here's a starting point.
How does someone know if their stress has become unmanageable or may actually be an anxiety disorder?
An anxiety disorder continues to manifest over months and years. Stress has a more episodic nature. Unmanageable stress is usually more severe regarding the symptoms.
A lot of statistics show that many wait years before asking for help. What could a patient expect if they are coming to their doctor with a mental health concern?
They should expect, hopefully, an empathetic doctor who will offer lifestyle changes, bibliotherapy, and possibly medication.
It seems that many anxiety disorders are more prevalent in women than in men. Why do you think that may be?
It is a combination of what society expects of women and just the nature of the difference in the sexes.
Can panic attacks cause long term damage?
The long term damage is more likely to be to their job situation or personal relationships but no to their body. Except in the cases where it causes a spike in blood pressure.
Do we know why panic attacks occur?
Panic attacks are caused partly by genetics and partly from your environment. The ratio is different for all but a strong influence on genetics, family dynamics and PSTD exposure.

What medical conditions can cause panic attacks?
There are some medical conditions that can cause panic attacks such as an overreactive thyroid, pheochromocytoma (a rare adrenal gland disorder), or drug use.
What do panic attacks look like in children?
In children anxiety can present itself as tears, change in appetite, withdrawal from activity, or poor sleep.
This is not a sponsored post. Q&A c/o Dr. Richard Honaker of Your Doctors Online.