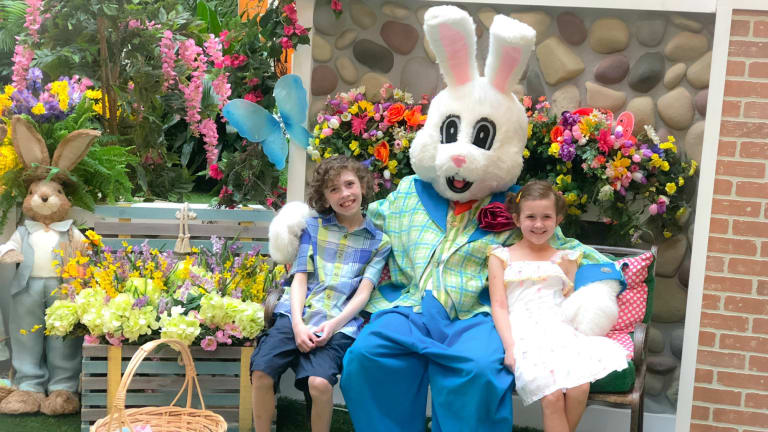 Instagram Worthy Easter Egg Decorating Tips
If you love to get creative with your Easter eggs, you're going to want these Instagram worthy Easter egg decorating tips that include how to make unicorn Easter eggs!
Easter has always been one of my favorite holidays. The traditions, the flowers, the colors, the EGGS...It's all just so fun! And one of my family's favorite things to do for Easter is decorate eggs. No year is the same and the more creative our eggs are, the better. We've made traditional pastel eggs, neon brights and even fun printed eggs! And we've been known to get a wee bit competitive with our designs too. Bwah! 
Related: Easter Carrot Cake Cupcake Recipe
Since I know we're not the only family who loves to get festive with our Easter eggs, I'm going to share some Instagram worthy Easter egg decorating tips with you today! Spoiler alert...this year is ALL about the unicorn!
Easy Easter Egg Decorating Tricks
Stay on trend and look for the latest and greatest in unique egg decorating kits which take a fun spin on the long-standing Easter egg decorating tradition – this year PAAS launched the Unicorn Color Whip and Shimmering Pearl kits.
Make sure your eggs reflect your own personality and style with some cute extras. Just remember to use water-based marker and glue so the hard-cooked insides are still safe to eat after decorating. (Did you know, according to a recent PAAS survey, 79% of people eat the eggs after they've decorated them while the other 21% simply decorate and discard following the holiday.)
Sometimes old school is the way to go! If you're making a traditional solid-color egg, gently drop the egg in the color cup and use your dipper to move it around so the color disperses evenly. The longer the egg is in the dye, the darker the color will be.
If you're decorating with little ones, use PAAS Whiskers to help reduce mess. The easy-to-use plastic egg whisker keeps the egg secure during the dyeing process to avoid cracking the shell or splashing the dye. Photo attached of PAAS Whiskers in action.
Once your eggs come out of the dye, place them on a drying rack (any cookie cooling rack will do) with a paper towel underneath. While they dry, blot any excess dye with a paper towel to achieve even color.
Just have fun! At the end of the day, it's less about the "likes" on social media and more about the family memories you'll make while enjoying this fun tradition.

images via The Crafting Chicks
At the end of the day, while we'd all love that gorgeous Insta moment, it really is about having fun together. Sometimes those Pinterest fails are even more fun to make than the perfect Insta shots. Haha! But, that won't stop me from trying to make some perfect unicorn eggs for my Easter centerpiece. I just might do it without the kiddos. Bwah!
So, now that you know how to make your own Instagram worthy Easter eggs, check out our roundup of super sweet Easter treats, like tasty Easter themed candy bark, for some more Easter fun!
MORE EASTER IDEAS FROM MOMTRENDS
PIN IT!
Use Pinterest to save your favorite entertaining ideas. Be sure to follow our East Pinterest board here.
We were not paid for this post.