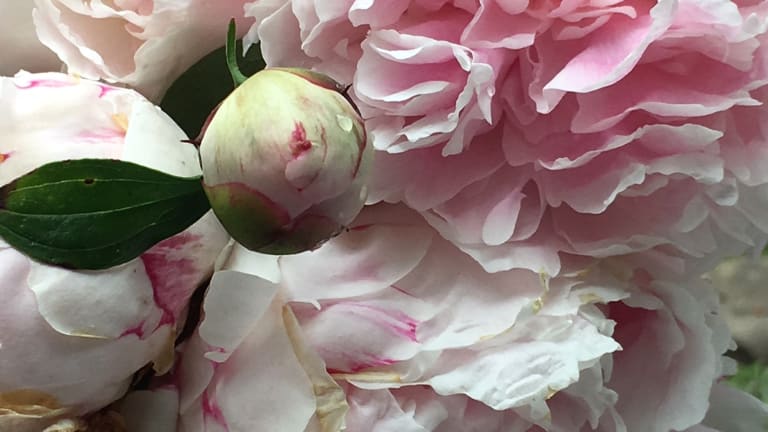 3 Indoor Ways to Use Garden Flowers
Bring those blooms indoors...
Summer is nearly here although spring has only just graced us with her glorious blooms. I look forward to this time of year when my flowers pop up all over my garden. Every Earth Day my family treats me to a new addition to my flower garden and after 12 years, my garden is burgeoning with garden flowers of all colors, shapes and sizes. The kiddos love to get involved and we shared a few tips to keep them interested. 
Although I love to enjoy my floral view from my windows, I have been bringing their beauty indoors and am thoroughly enjoying how they change the feel of my entire decor. I am sharing my 3 ways to use garden flowers in your home. 
The first tip to bring your garden flowers indoors is to ensure that you are properly removing them from their stem. I use a very sharp pruner (love to use this one from Centurion) to get the job done effectively and efficiently. Plus, you want to cut the blooms so that new flowers grow, am I right? A few pruning tips from the experts:
1. Prune: Select a bud or side branch pointing in the direction you want new growth to go. Make your cut no more than 1/4" above this location.
2. Angle: Cut at a 45 degree angle in the direction the bud is pointing. Slanted cuts leave less stub and reduce chance of disease.'
3. When: Besides pruning for purposes of bringing blossoms indoors (I know, it is a bit selfish!), prune trees and shrubs that flower in the early Spring right after flowering has ceased. Prune Summer and Autumn Bloomers before growth starts in the Spring. Although dead, injured or diseased wood can be removed ANY time of the year. 
And now 3 Ways to Use Garden Flowers in Your Home:
1. Bathroom: Our powder room on our main floor doesn't have a window so it is especially important to me to make this space feel welcoming and bright. Adding a single bloom (I placed this one in an antique bud vase) on the counter does just the trick. 
2. Entryway: I placed a streamlined, glass vase at my entryway so that visitors and family members alike can take in the natural beauty as soon as the enter my home. I find the effect quite calming and a total crowd pleaser. Surprise bonus? every single person stops and smells the flowers. Lovely.
3. Sideboard, desk, or buffet: Putting fresh flowers on the table isn't always practical for our family because it is the hub of our house. I am always changing the tablecloth, setting the table, getting ready for a meal, etc. Plus, if I choose to prune a fragrant flower, the aroma can be too powerful for mealtime.  But placing the flowers on a sideboard, desk or buffet in a neat display lets us enjoy the blooms on the regular without having to create an extra step. (Plus pollen on the linens can be a bit of a downer!) I often choose to place one bloom per vessel in a small grouping of 3 or 5. It is a charming display that gives a pop of unexpected color. (This time I chose vintage glass mini wine goblets in a turquoise blue that plays nicely off the printed pattern in my runner.) Simple, beautiful and elegant.  
Enjoy the flowers of your labor and bring those garden flowers indoors! 
This is not a sponsored post. A sample was received and this post contains an affiliate link.