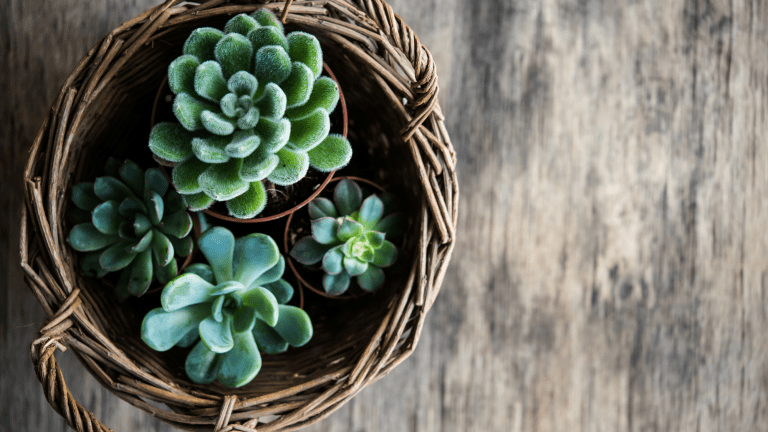 How to Use Houseplants
Discover the power of the plant to improve the look of your home and improve your well-being.
We live close to an arboretum and we visit the beautiful grounds on the regular. Walking the property showers us with a renewed sense of calm and peace, and the visual beauty brings about a renewed sense of positivity in each of us. I love to bring nature's beauty indoors and have always been aware of the power of houseplants. They do so much more than add an easy pop of color to your decor. They can reduce toxins, improve air quality and help balance the humidity in your home. 
Related: Aromatic plants that help you breathe better
The arboretum hosted a class a few years back about how to buy houseplants. There are beneficial plants for the different areas of your home. Always read labels, and speak to the experts to find the "just right" plants for your home's conditions, including lighting and possible poisonous plants. Below you'll find a few suggestions.
Five Ways to Use Houseplants to Improve Your Home and Health

Living Room: My go-to space for plants is my living room. We spend loads of time here and I love the way plants make it feel welcoming and bright. One of the best plants for your living room is the Peace Lily. The plant is not only quite the beauty but it is a workhorse. It raises humidity levels (tremendously helpful for those with allergies) and removes a host of alcohols and chemical vapors.
Bedroom: I recently wrote a piece about natural ways to soothe sunburn and it inspired me to add a few new aloe plants to my bedroom. Aloe plants are fascinating, unlike most plants, they release oxygen and absorb carbon dioxide at night. They also absorbs harmful air toxins like benzene and formaldehyde. Big bonus? Easy access to one of nature's best beauty care products and even this brown thumb can take care of it. 
Kitchen: If you're lucky enough to have natural light in your kitchen, get yourself a Spider Plant STAT. I recently found adorable ceiling planters at Homegoods, perfect for the out- stretched arms of the Spider Plant. Spider Plants don't mind the grease and cooking odors produced in your kitchen. They absorb them in stride, are hearty, and remove carbon monoxide, nitrogen dioxide, smog, formaldehyde, benzene and xylene.  
Bathroom: I don't know about you, but my grandmother always had plants in her bathroom. I always thought this was her thing but now I realize it is a thing and a good thing at that. Try an English Ivy plant to clear the air of airborne fecal matter (ugh!), formaldehyde, and benzene. The English Ivy prefers moist air and does quite well in bright light. 
Dining Room:  We inherited a Snake Plant from my husband's grandmother and not only is this the easiest plant to keep alive (notice a theme here?) but it is a focal point and does a lot of good for our air quality. It absorbs and removes a host of nasty air pollutants and doesn't mind change in temperatures. 
MORE IDEAS TO LIVE BETTER FROM MOMTRENDS
PIN IT!
Use Pinterest to save your favorite ideas from Momtrends. Be sure to follow your Home Style inspiration board here.
This is not a sponsored post. All opinions expressed are our own.