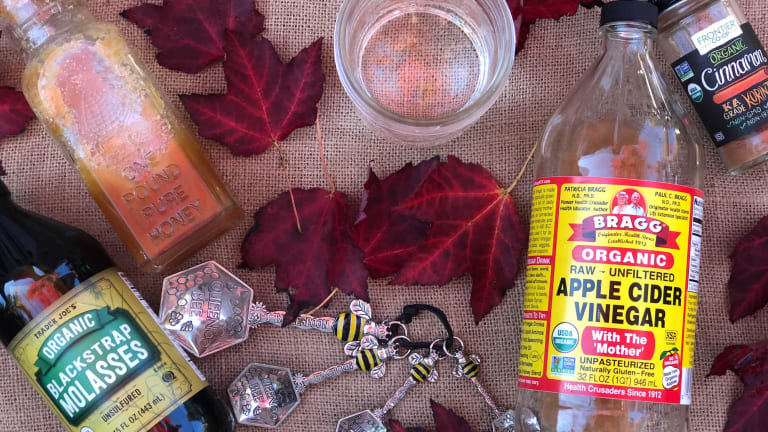 Natural Remedies for Silent Reflux
We've come up with some natural remedies and behavioral changes to battle silent reflux and heartburn.
Treatment for silent reflux includes daily medication but that regime isn't recommended long term. So, what's a girl to do? We've come up with some natural remedies to battle silent reflux and heartburn.
Related: Mother zen 3 meditation apps to try
Natural Remedies That Work for Us
While I try hard not to make aging all about bellyaching and negativity, there are some things that pop up that just weren't a problem in my younger years. A few years back, as an early "Welcome to the 40 Club", I was diagnosed with Silent Reflux. I had been suffering with a variety of symptoms including hoarseness, tightness in my chest and constant throat irritation. It was the tightness in my chest that got me most concerned and I booked my appointment with a gastroenterologist. 
I am choosing to combat my Silent Reflux naturally.  As with so many ailments, eating a well-balanced, nutrient-rich diet is a good first step. 
Foods to Avoid if you have Heartburn or Reflux
Here are the TOP FIVE foods to avoid if you're experiencing symptoms of acid reflux or have been diagnosed with silent reflux or have a esophageal hernia:
Fried foods-Now might be a good time to check out an air-fryer and say goodbye to fried foods.
Caffeine-Limiting caffeine can dramatically reduce symptoms-cut down and try less irritating tea (over coffee) instead
Mint-bye-bye gum, breath mints & mojitos. 
Chocolate-I KNOW! But avoiding this indulgent treat is a must.
Alcohol: Keep drinking alcohol to a minimum and you'll feel the difference.
Natural Reflux Remedy Ingredients:
I don't always restrict myself and there are several other "triggers" that can make the reflux flare up. My nutritionist helped me create this concoction that I drink daily (sometimes morning and night!).
2 tablespoons Raw Apple Cider Vinegar 
1 tablespoon Manuka honey (be sure the quality rating is higher than 10)
 1 teaspoon black strap molasses                                                   
Generous sprinkle of cinnamon                                                              
8 oz. purified water (we love alkaline Mountain Valley Spring Water) 
Here are some behaviors that help keep my symptoms in check:
Stay upright at least 2 hours after eating                                             
Practice good posture and sleep with your head propped up (using a head and neck pillow can help)                                                            
Avoid eating within 3-4 hours of bedtime                                              
Eat small meals                                                                                         
Keep stress in check -try yoga, meditation, or exercise      
Many of you may be suffering from silent reflux and may not even know it (an alarming 1 in 5 are afflicted!) so if you are experiencing discomfort reach out to your practitioner. Feel well, mamas (and take care of you, so you may take care of your brood!)                                                       
WANT MORE WELLNESS FROM MOMTRENDS?
PIN IT!
Use Pinterest to save your favorite ideas from Momtrends. Be sure to follow our Fitness and health board here.
This is not a sponsored post.