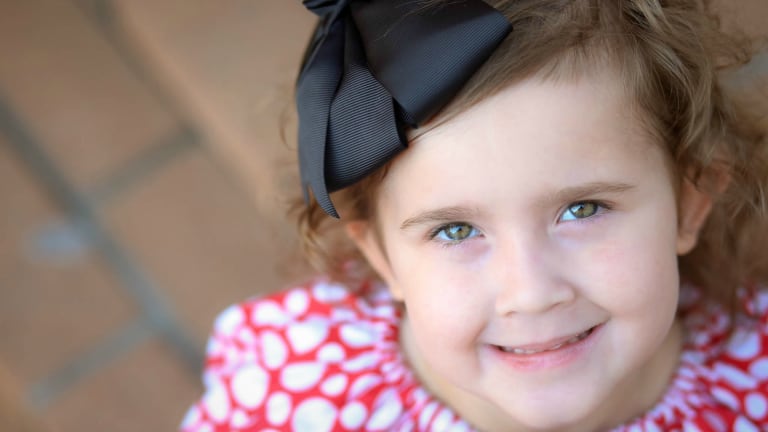 How to Teach Our Girls to Fight Ageism
It's time to disrupt the negatives stories surrounding aging...
Let's talk about ageism for a moment. I'm not young. I'm not old. I'm in that in between stage where I'm firmly entrenched in my thirties, having left my twenties behind long ago, yet I have so much life still to live. And you know what? I'm no better than the young people coming up behind me or the ladies senior to me who've paved the way. We all have our own distinct paths and so much can be achieved by ANY women at ANY stage in the game. So, I am thrilled to be partnering with AARP on their mission to change the aging conversation. All too often we let negative thoughts about our particular age keep us from doing what we want to do. It's time to #DisruptAging!
As the mother of a young daughter I have a responsibility to fight ageism in all its forms. It's up to be me to help instill a sense of confidence in my baby girl that will allow her to champion her own worth no matter what age she is. Because our society tends to discount the young, when we should be looking to them for innovation...And we discount the old, when we should be looking to them for wisdom. 
Let's face it. Women older than us have been through it. If they hadn't, us women today wouldn't even have the opportunity to speak out. Because while there is so much work yet to be done, we now have the freedom to say we're women...we're here...And we have VALUE, age be damned. Age is, quite simply, just a number.
Just ask legendary advertising executive, digital entrepreneur and founder of MakeLoveNotPorn, Cindy Gallop. I had the opportunity to listen in on a call with Cindy as she talked about her own trailblazing experiences and why the Disrupt Aging initiative is so important. You see, Cindy encourages older women, especially in the workplace, to actively promote their own value. And I think that's a lesson all women can take to heart. Not only did her fierce pride and matter of fact attitude about her age inspire me, but I'll be holding her advice on how to teach our girls to fight ageism with me always. 
From here on out, I will not let my fear of aging take hold of me. I will own each number that I become. Because that number is something to be proud of. The years I've lived...The lessons I've learned...They make me, me. I will walk the walk and make sure my daughter sees me doing just that. Because, according to Cindy, "We live in a world where the most underestimated section of our society is teenage girls." And that simply won't do. My daughter will be a teen before I know it and I have no doubt that she will be a force to be reckoned with! She already is. And, frankly, so am I. Because I will hear Cindy's voice in my head to "dismiss the whole idea of age defining me in any way whatsoever," if I ever again find myself in a position where I am questioning myself because of my age. It is BECAUSE of my age that I can bring so much to the table. And the same goes for you my friends!
This post is made possible with support from AARP's Disrupt Aging. All opinions are my own.