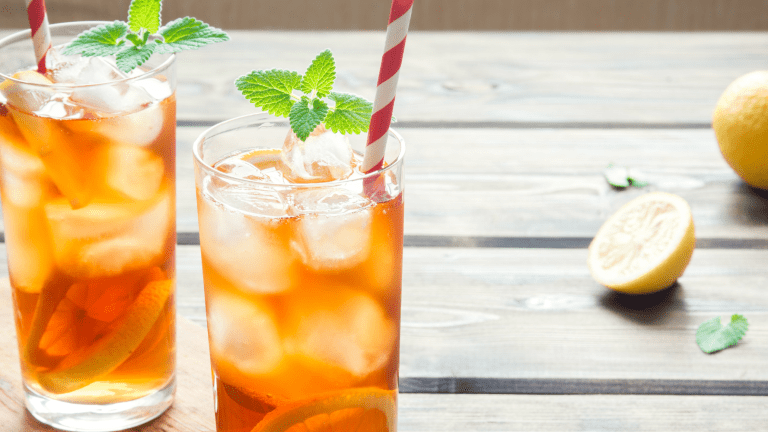 How to Take Your Iced Tea Up a Notch
Twists on the classic iced tea drink. Favorite recipes for the hottest days of summer.
Nothing quite quenches my thirst on a long hot summer day like a crisp, cold glass of iced tea. It's my go-to refreshment, and I like to have a pitcher at the ready should hot and parched guests appear at my front door (or should the mailman be in need of a cool-down and momentary reprieve from the sun and heat.) 
I prefer my traditional black iced tea unsweetened, but I switch it up every day--green tea, with agave syrup, with lemonade mixed in, spiked with a shot of vodka... you name it, I'll give it a go in the name of refreshment. 
I know I'm not the only enthusiast (our own Nicole is hooked!), I thought I'd round up a few favorite ways to up the ante.
Mint Iced Tea With Blueberry-Lemonade Cubes
This sweet drink is a perfect mocktail for parties or everyday occasions.
We love the Southern twist on this iced tea.
A freshly brewed, ready-to-pour black Darjeeling tea with hints of hibiscus, lemon peel, and a splash of strawberry and agave is the base of this fun summer cocktail.
This one is a classic refreshing drink and we've made it into an adult version.
Which one will you try first? If you want to see more of our iced tea inspiration, check out this video.
MORE FOOD IDEAS FROM MOMTRENDS
PIN IT!
Be sure to follow our Pinterest page for tea lovers to get more inspiration: Follow our Tea Lovers board on Pinterest.
This is not a sponsored post