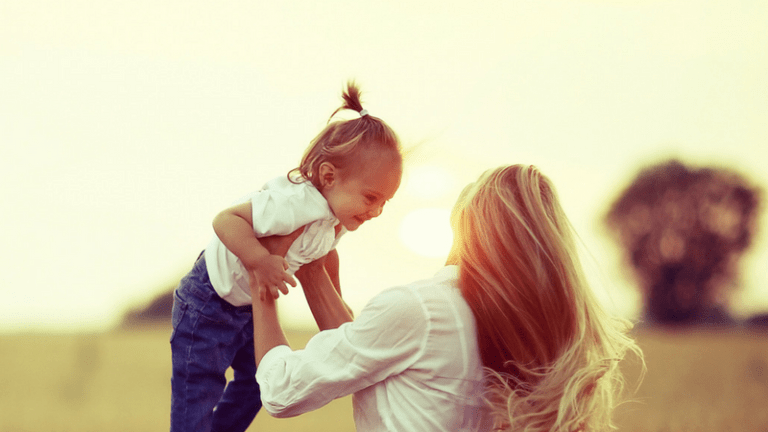 How to Take Time for Yourself This Summer
It Can Be Tough With the Kids Home, But You Can Still Take Care of You, Mom!
It Can Be Tough With the Kids Home, But You Can Still Take Care of You, Mom!
Summer break is almost here and the kids are ecstatic! But if you're a mom, you're likely thinking SURVIVAL! Many moms get overwhelmed at the thought of having the kids home all summer with the added pressure of juggling work, summer camps and schedules, and keeping the kids entertained and busy all summer long. I know I do. As a work-from home busy mama, I rely on some quiet time to get it all done... and tend to my own priorities!
Summertime means self-care for moms can easily get put on the back-burner, but Randi Zinn, Author of Going Beyond Mom- How to Activate Your Mind, Body & Business After Baby and Founder of Beyond Mom, says that self-care needs to be a top priority for moms during the intense summer months or they could risk their health and serious burn-out. So follow her top four tips to ensure your summer is fun for the kids and fruitful for you.
Remember that a little goes a long way: often we don't take the time because we think we need more than we can have. But a short walk, a five minute meditation, a 10 minute stretch session can literally change your mindset from deprived to fueled. Take what you can get!
Get extra help. Why is it so hard to ask for a little extra help when we feel we need it? During the summer, we think we're supposed to be easy breasy but sometimes we just need a break from our family and responsibilities- and that's ok! Ask a mom friend or call a college kid home from break who'd love to relieve you for an hour or two.
Be inspired by nature. Mother nature is alive and well. Surround yourself by her- take hikes, swim outside, pick flowers, plant a garden, and explore. All family activities but ones that you can benefit from too. Take deep breaths and absorb the goodness.
Find gratitude in the moment. Using mindfulness techniques, slow yourself down enough to know that even if you have less time for yourself and more time with the kids that these moments are fleeting and before you know it, fall will be here. Find gratitude for the health of yourself and your kids, for the air you breathe and the sunshine on your face.
This is not a sponsored post.