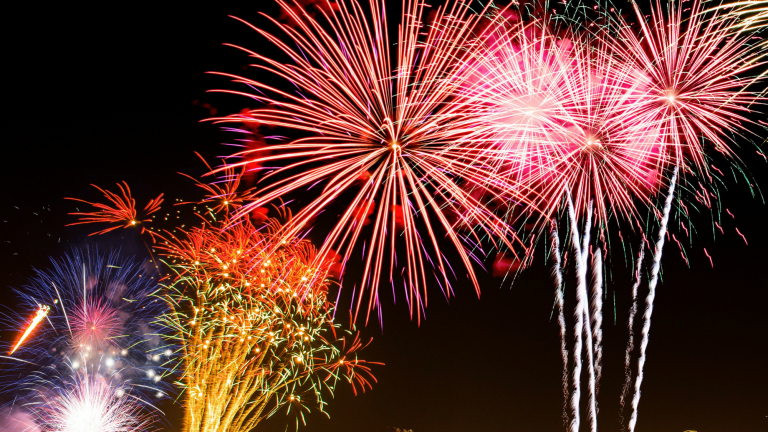 How to Take a Beautiful Fireworks Photo
Your iPhone Will Do the Job to take a great photo of your local 4th of July display.
There's something magical professional fireworks. Every Fourth of July, we take the kids to our beach, where we, not only see the local show, but also catch a faraway glimpse of the surrounding towns' explosive productions. It's an incredible sight to be seen, and it's especially awesome when you're surrounded by community friends, neighbors, and loved ones.
Related: DIY fireworks shirt
Of course the beauty up in the sky is never quite adequately captured on camera. It seems nearly impossible to snag an Instagram-worthy shot of the colorful sky mid fireworks. So we reached out to our friends at Karen Haus Photography for the expert tips. Turns out, you don't need a fancy expensive camera; there are a few simple tips to help you get a gorgeous and vibrant photo.
How to take the perfect firework photo from your phone
Stabilize the phone on the ground, or with a tripod (or with very hands).
Turn off the flash, digital zoom, HDR (or auto-HDR).
Tap the screen to focus on the firework you want to capture which will therefore set the automatic focus and exposure for the firework and not the night sky
Take photos in burst to capture multiple images to have multiple image to pick through!
Sound easy enough. So get out that iPhone and snag some beautiful memories tomorrow. Happy Fourth!
MORE 4TH OF JULY IDEAS FROM MOMTRENDS
PIN IT!
Use Pinterest to save your favorite ideas for summer fun. Be sure to follow our 4th of July board for more inspiration.