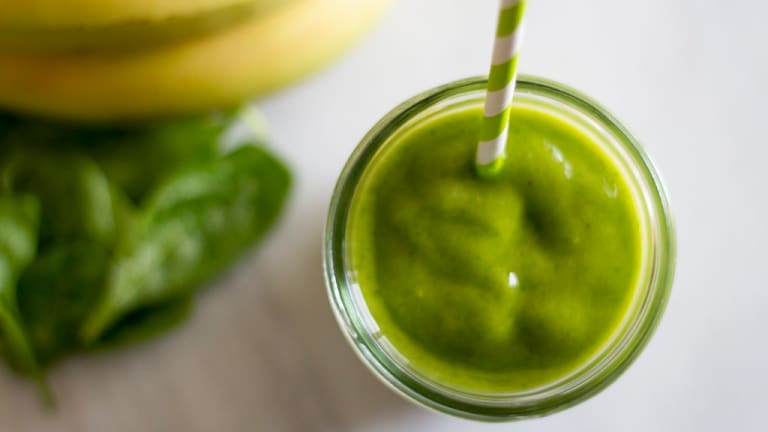 Publish date:
How to Streamline Your Morning Routine
Who wants to know how to streamline your morning routine? This girl has two hands up over here! No matter how much I try to get my act together, I always feel like I could be more efficient with my day. I'm a busy working mom after all, so I need to make the most of every minute! Thank goodness for Erin Palinski-Wade RD, CDE author of Belly Fat Diet For Dummies and Swisse Wellness Consultant. She shared her tips for how to streamline your morning routine and I do believe they're going to be game changers in my own routine. Summer may have just started, but I intend on going into he next school year fully prepared and rockin' at that whole efficiency thing. Bwah!
How to Streamline Your Morning Routine
1. Plan your meals the night before. Planning in advance is key to having a healthy, productive day. The night before, take 10 minutes to plan out your meals the next day. You will already know what foods are and aren't available, so this will cut down on having to wing-it or forgo a meal all together. Food is fuel, so having balanced meals and snacks is key to getting through the day.
2. Let your breakfast help you multitask. On busy mornings, you don't always have time to fuel your body plus think about boosting your health or enhancing your beauty routine. But if you pick the right ingredients, your breakfast can cover both needs. My morning go-to in the summer...
Rejuvenating Smoothie Recipe:

Ingredients:
½ cup Greek yogurt, plain
½ cup strawberries, fresh or frozen
1/3 cup spinach leaves, fresh
½ cup ice
2 Tsp Swisse Ultiboost Hair Skin Nails

Five Tips To For a Girl's First Leg Shave
Do you remember your first time shaving? Mine wasn't pretty. I snuck my dad's razor and shaved my legs dry. It wasn't pretty. Get your daughter ready for this rite of passage with the right tools and a quick education. We've got five tips to help you navigate your daughter's ...read more
Why You Should Add Wild Blueberries to Your Diet
Do your New Year's goals involve healthier eating? Adding more fruits and vegetables to your diet? Or even adding tasty new recipes to your repertoire? We've got five reasons for you to add wild blueberries to your diet. Our friends from the Wild Blueberry Association have ...read more
Why Moms are Loving This Blueberry Couscous Salad
It's blueberry picking time. And while most blueberry recipes revolve around baked goods, we've got something different to share. First, a few sentences singing the praises of this lovely fruit. Blueberries are high in antioxidants, improve memory function and reduce the effects ...read more
Directions:
Place all ingredients in a blender. Blend until smooth. Serve chilled.
Makes 1 serving .
The protein from the Greek yogurt along with the fiber from the produce will help you stay full for hours, while the combination of vitamin C and silica from the Swisse Ultiboost Hair Skin Nails works with your body to naturally boost collagen production, for healthier skin, shiner hair and stronger nails.
* I make a similar smoothie, just with bananas too. I love the idea about adding a beauty supplement to it!
3. Have a plan of action before you get out of bed. Trying to juggle kids while getting ready can be chaos, but having an organized structure to your morning can help everyone be more productive. Create a structured schedule for your morning routine for the whole family and stick with it- and you won't just feel better, you may also finally be on time!
For more tips and tricks for moms, check out these healthy eating and meal prep tips. You can never have too many tips to help you get the most out of your day right?! And coffee...don't forget the coffee. Don't over dose on caffeine, but my day really gets moving when I inhale that freshly brewed aroma in the morning. Talk about how to streamline your morning. Haha!
We were not paid for this post. It does contain an affiliate link.