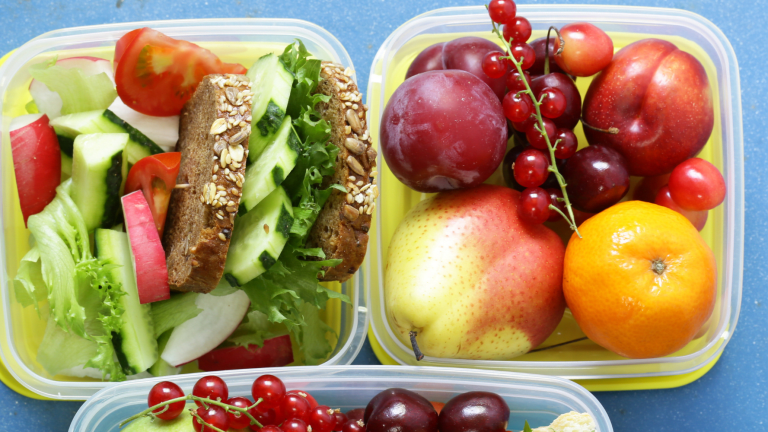 How to Snack Healthy When You're Expecting (and Nauseous)
In the early weeks and months of pregnancy, I could barely get myself to eat anything other than bagels, buttered pasta, croissants, muffins, cakes, and crackers. Carbs all day every day. You do what you've got to do to survive the throws of severe morning sickness; and, so, breads can be your temporary BFF (or rather you're BFFT, best friend first trimester). No judgment, mamas, you've got to consume what you can manage to keep down. 
But as time goes on and you start to feel more human again (I promise this moment WILL happen), you'll want to incorporate some healthier, more nutritious foods into your diet --one fruit, veggie, and protein* at a time, you've got this! *And I realize that even reading that word might make you gag at this moment in time. But bookmark this page for a few weeks from now!
This third pregnancy, I was able to eat regularly beginning around 17 weeks. The shift was sudden; I went from not being able to smell or talk about meats and proteins to craving bolognese for dinner and running to my local salad joint for a kale-chicken bowl (winning!). It happened overnight. Sometimes the transition is more subtle. In my two previous pregnancies, I slowly was able to add some healthier items into my carb-loaded regimen. It was trial and error -- puke or don't puke.
If you want to break the cycle of sweets and breads and empty calories, but don't know where to start, you can give this handy list a look over. We turned to the experts at the American Pregnancy Association for their snack suggestions.
Snacks packed with calcium
At least 1,000 mg of calcium is needed daily to support a pregnancy. Calcium is essential for building healthy teeth and bones, normal blood clotting, and muscle and nerve function.
Consider trying Greek yogurt with granola, oats or mixed berries, cottage cheese (with any toppings, or as a salad dressing replacement), or cherry tomatoes with mozzarella and basil.
Fruits and veggies
Pregnant women need at least 70 mg of Vitamin C daily, which is available in fruits such as oranges, grapefruits and honeydew, and vegetables such as broccoli, tomatoes, and Brussel sprouts.
Consider trying apple slices, carrots, or celery dipped in peanut butter; cucumber (or any veggies) dipped in hummus or pepper slices to dip in guacamole.
Protein-packed snacks
Meat, poultry, fish, eggs and beans contain the protein, B vitamins and iron needed inpregnancy. A developing baby needs plenty of protein, especially in the second and third trimesters. Iron helps to carry oxygen to the growing baby, and also carries oxygen to the mother's muscles to help avoid symptoms such as fatigue, weakness, irritability, and depression. The U.S. RDA recommends consuming about 27 mg per day.
Satisfy your sweet tooth
A nutritious diet during pregnancy means avoiding fat and sugar, to help fight those sugar cravings the experts at developed eight flavors of ice cream that are packed with protein plus prebiotic fiber, digestive enzymes, amino acids and a special mineral blend that includes magnesium and calcium.
Each scoop provides glycine to help suppress acid reflux, prevent sugar spikes while being sleep-friendly. It has less sugar, fat and calories to satisfy your sweet tooth while maintaining a healthy diet.
Want more pregnancy content from Momtrends?
1. 6 Tips for Staying Fit During Pregnancy 
2. How to Prevent Stretch Marks in Pregnancy 
3. Make Your Pregnancy Financial Plan
This is not a sponsored post. Some tips courtesy of American Pregnancy Association.