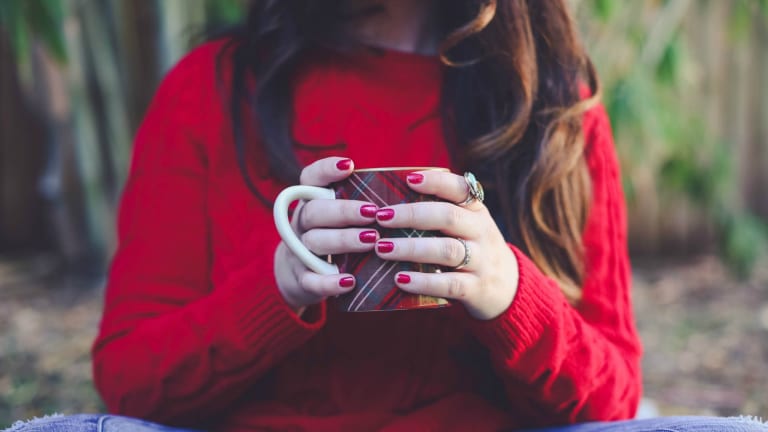 How to Slow Down for the Holidays
If the holidays are anything, they're BUSY. Am I right? I mean, we're moms. We're busy ALL the time, but there is something about the hustle and bustle of the holiday season that makes things seem so much more hectic. So, let's talk about how to slow down for the holidays shall we? Because  you know what? If you don't take a beat and really revel in the magic of this time of year, it's gone before you know it. If you obsess over making everything perfect, you won't truly enjoy all the beauty the holiday season has to offer.
Now don't get me wrong. I'm as holiday obsessed as the next girl. You won't see me giving up our epic holiday baking sesh. And you certainly won't see me chucking all those boxes of beloved holiday decorations that my family has so much fun putting up. But what I am going to try to do is take more time outs. That's right. I'm putting myself in time out. I am going to make sure I really take it all in this year!
And on that note, I thought I would share some easy ways you too can slow down for the holidays. You may not be able to give up the bulk of your calendared activities, but you can force yourself to pencil in some special time spent in a less hectic manner than the usual holiday mania brings.
Slow Down for the Holidays
1. Drink a cup of coffee. I know it sounds simple...and that's because it is. Wake up a little early, turn on the Christmas tree lights and enjoy the silence. You'll be amazed at how good the coffee smells and how pretty the lights look!
2. Take a walk. Get moving after a Christmas cookie nosh fest and stroll around your neighborhood to take in your neighbors' Christmas lights. When you're done, treat yourself to our mulled wine. You earned it!
3. Watch a holiday movie at home. Even if you bail on just one holiday party in favor of staying in, your body will thank you. All those plans take a toll. I recommend yoga pants and the Hallmark movie channel. Haha!
4. Shop online. If you aren't already doing the bulk of your holiday shopping online, consider it. Taking a break from the crowds will do wonders for your well being. Plus, you can do it Christmas cocktail in hand. Just sayin'!
5. Volunteer together. The act of showing kindness to others is an instant mood lifter and the best way to appreciate your blessings during the holidays. After an afternoon of volunteering, my family is all for slowing down and simply being with each other.
So, there you have it. A few ways to slow down for the holidays. No matter what you do, just try to remember to not get caught up in the details. This season is all about love and your loved ones want your time more than they want the perfect Christmas!
And for more holiday inspiration, check out our super easy sugar cookies recipe. They would go great with that quiet cup of coffee I mentioned...
We were not paid for this post.