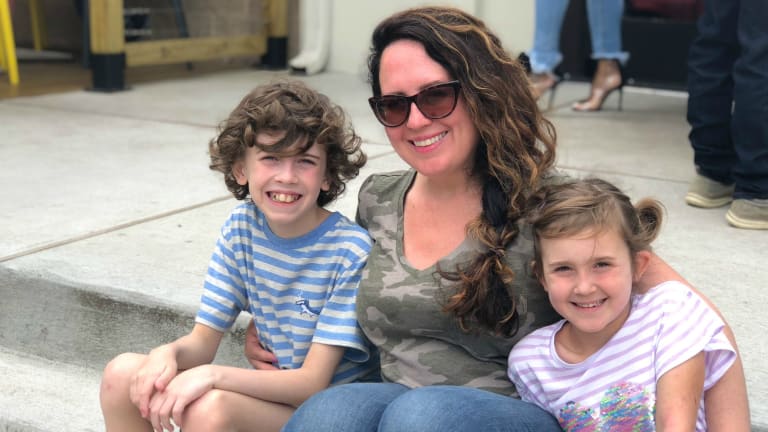 Publish date:
How to Practice Gratitude Year Round
How to practice gratitude is something that most of us focus on around the holidays. Thanksgiving always reminds us to count our blessings, but it can be hard to keep our eye on the thankfulness prize all year. It doesn't have to be that way however. A simple shift in our thinking and making mindful gratitude a daily habit versus a holiday one off is entirely possible. It just a little bit of commitment. But like any habit, once you're used to practicing gratitude regularly, you'll almost do it without thinking!
In fact, Gretchen Hydo, professional certified life & business coach, has some actionable tips that you and your family can use to help you practice gratitude year round! I've found that when my kids are in a thankful mode, their much less focused on the wants they don't necessarily need. And they're more grateful for each other. That's a lesson we could all take to heart I think. I mean how lucky are we to have our loved ones in our lives? It can be easy to forget that when we're busy with our day to day.
Daily Mindful Gratitude Tips
1. Write it down. Take a few minutes every day to write down 5-10 things you're grateful for. This will change your mindset and help you to look for the good and to notice abundance. Take note of what needs in your life the items on your list are fulfilling. Are they emotional, physical, or spiritual? Does it have to do with your career, community, or finances? When you practice mindful gratitude, it will help see how much you already have and alleviate some of the fears that cause anxiety.
2. Send a thank you note. There are people in your life who have helped you get to where you are today. Even if at this very moment, this isn't a place that you consider a high point, you have learned lessons along the way. Who has helped you? Inspired you? Taught you? Write them a thank you note and be specific about what you are thanking them for. Saying thank you is an act of humility. When you act in humility, you empty yourself of ego and make room for all the good there is to receive.
3. Be mindful. When you walk around with your thoughts churning and expecting the negative to happen, you miss out on the present. There is abundance all around you. Look up from your cell phone. Make eye contact with others. Smile. Connect. Notice the world around you. Enjoy and use your senses. When we are open to the world, the world opens before us and offers us its beauty. Go out in the morning expecting the good.
4. Surround yourself with grateful people. When trying to build a new habit, it's always a good idea to surround yourself with people of similar goals. You can get some friends together and email or text one another a gratitude list every day. Try sharing what you're grateful for over lunch or coffee. When you're having a difficult time, reach out to them for help finding something to be grateful for. Surrounding yourself with grateful people will help you stay accountable to developing a habit of gratitude.
5. Negative things happen. That's life. The beauty of practicing gratitude is that it allows us to search for the positive in every situation. We can take away the power negative things have over our mood and attitude when we decide to find something to be grateful for in them. This isn't to say we should deny the difficulties or problems in our lives, but rather we should choose to focus on the good things in our lives instead. Next time something discouraging or problematic happens, consciously look for reasons to be grateful in that situation and see how it impacts your outlook.

Get Ready for Summer Tea Collection Sale
Even if we all have to stay local, summer is going strong. As you head to the pool or day camp you might have noticed your kids GREW during the past year. Just in time for summer, Tea Collection is rolling out a big deal on swimwear and graphic tees for kids. I've enlisted some ...read more
The Key to a Great Overnight Oat Recipe
Working moms know the importance of meal planning. I'm getting ready for busy few weeks and I've been perfecting my fast breakfast options. I've been using Bob's Redmill Organic Steel Cut Oats to prepare my overnight oats for a nice, cold breakfast in the morning and I'm going to ...read more
Morning Sickness Relief with Sea-Band Mama
While pregnancy is this amazing and beautiful time in a women's life, it is also one that can wreak havoc on the body. From morning sickness to discomfort to cravings, the body that you once knew so well becomes this vessel for your baby. Of course, this is all worth it but ...read more
So, you are ready to put that attitude of gratitude into practice more than once year? My family is too! And for more mindfulness tips, check out our take on mindful breathing. A few moments a day can make all the difference in your peace of mind!
PIN IT!
We were not paid for this post.