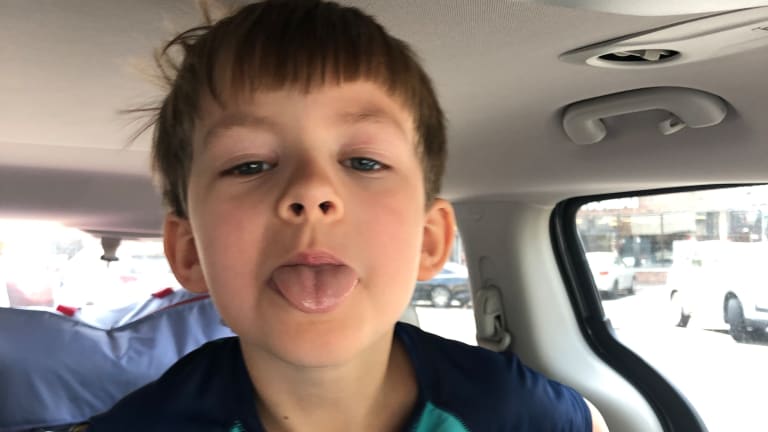 Publish date:
How to Keep Cool in Your Car This Summer
Avoid Dangerous Heat and Temps and Stay Comfy
Avoid Dangerous Heat and Temps and Stay Comfy
With another heatwave headed our way next week, we're doing everything we can to avoid the high temperatures--hiding at home in the AC, running the sprinklers, and inviting ourselves to every pool party on the block! Still, we have to run errands and get chores done and keep on keepin' on despite the heat, humidity, and high temps. But when the sun is strong, no place is worse than the car, which often gets too hot to handle (think burning seats and steering wheels!). Fortunately, we have a few key tips to help keep vehicles cool for the rest of the summer, so you can look forward to jumping in and heading to the beach!
·Using the automatic starter! If your car-key fob features an automatic start button, now is the time to use it (okay, and winter too!). Keep the air conditioning running in your car and then start it two minutes before you're about to leave to cool things down. My funny little lady doesn't always dress herself in seasonally appropriate clothes and gear (this was snapped on a 92-degree day); fortunately, the car was nice and crisp when she climbed in.
· Using those windows! At the very least, crack your car windows to allow air circulation throughout the vehicle. If your car has window vents, use them to allow in fresh air. If you have a sunroof, and there's no sign of rain in the forecast, leave it slightly for additional air ventilation!

5 Pretty Ways To Organize Your Jewelry
I admit - I'm guilt. Despite my best efforts, my "jewelry drawer" has become a tangled mess of necklaces, bracelets and earrings. This cluttered collection not only makes it hard to see what I have, but difficult to untangle the pieces I do want to wear! This summer, I'm ...read more
This Year's Coolest Jumbo Pool Floats
Pool season is almost here! I can't wait to relax, read a book, and sip a cocktail while lazily drifting in an oversized float. (Just kidding, I have two toddlers--but a swim mama can dream, right?). If you've got a staycation planned, check out this year's coolest jumbo pool ...read more
Crystal Clear and Pristine: Pool-Cleaning Tips
Tropical Storm Isaiah gave us quite the midsummer surprise here in the suburbs of New York City. We just got our power back on after a whole week of darkness! With trees down, debris everywhere, and lots of uncertainty, one thing we forgot to check on: our above ground Intex ...read more
· Pool towels to the rescue: If you're heading home from the pool, cover those scorching seats with damp towels to cool them down! If you want to take it a step further, you can purchase aftermarket seat pads that contain cooling gel.
· Giving your AC some TLC: If your AC isn't kept in tip-top shape, it may break down when it's needed most. Make sure it has enough refrigerant (there are multiple types), has a clear air filter and that vents are clean!
Want more tips? Check out: Keeping Kids Safe and Cool on the Go This Season and Top Summer Road Trip Dos and Don'ts.
This is not a sponsored post. Tips 2 - 4 provided by Cars.com's Editor-in-Chief Jenni Newman.