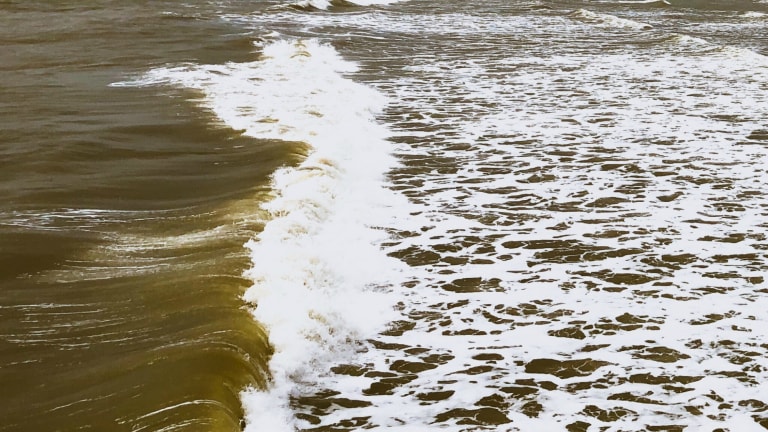 How to Keep Children Safe During a Flood
With storm season about to bear down on much of the country, now is a good time to get your family disaster plans in order. Once a storm comes and floods set in, for example, it's too late to prepare. Take it from a girl who's lived through a major storm or two, plus a flood that took literally everything she owned, living with an "it's never going to happen to us" mentality is simply not smart. And, as parents, it's up to us to have all our ducks in a row so we can keep our family safe if disaster does strike! If you live anywhere near water you know how scary storm surge and the resulting floods can be.
Lucky for me, I was in my twenties when a flood invaded my home, so I was able to rebound quicker than I would now that I'm a mom and have children who depend on me. And I didn't have to worry about keeping those precious babies safe. That's far scarier to me than any property loss. These two little people and their dad are my whole world, not to mention our pets.
That being said, losing all my belongings to a flood was still quite a traumatic experience that I'll never forget. And I hope none of you ever have to experience anything similar. But in case we do see another rough storm season this year, we've teamed up with Save the Children who shared some helpful tips on how to keep children safe during a flood...
Flood / Storm Preparation Tips
1. Talk about floods – Spend time with your family discussing why floods occur and how to stay safe during a flood.
2. Consider flood insurance - Standard homeowners insurance doesn't cover flood damage.
3. Stay informed – Listen to local radio stations for what to do in a flood warning or watch. Evacuate if told to do so or if you feel unsafe.
* Always listen to the authorities. They don't issue evacuation orders lightly
What to Do During the Flood / Storm
1. Follow guidance of local authorities - Elected officials and first responders are most informed about affected areas and most knowledgeable which flooded areas to avoid.
2. Move to higher ground quickly - During a flood you should move to higher ground and avoid standing, flowing, or rising water.
3. Keep children away from water - Keep children and pets away from hazardous sites and floodwater as it's likely to be dirty, carry bacteria and vulnerable to electric shock.
4.Keep children clean - Wash children's hands frequently and ensure they bathe after being exposed to flood waters or flood-damaged areas.
Post Flood / Storm Tips
1. Ensure utilities are restored - Before children return to flood-affected areas, ensure utilities such as electricity and plumbing are restored. Living and learning spaces (e.g., homes, schools, child care facilities) should be free from physical and environmental hazards.
2. Limit your children's participation in recovery - Kids should not be involved in clean-up efforts – they should return after the area is cleaned up. Before children return, these areas should be cleaned and disinfected, along with all toys, clothing, etc.
3. Clean or discard contaminated toys - Do not allow children to play with toys that have been contaminated by flood water and have not been disinfected. Materials that cannot be readily disinfected, such as stuffed animals or pillows, should be discarded.
So, let's make a goal to sit down as a family and talk through the what happens if there's a f=flood scenario shall we? It really is true that you can never be too prepared! And now that you know how to keep children safe during a flood, check out these tips for how to teach kids dog safety.
We were not paid for this post. Thank you to Save the Children for the helpful tips.