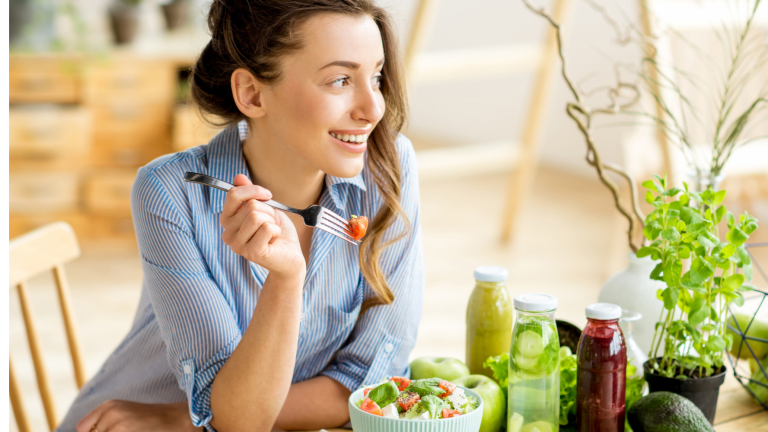 How to Keep (and Achieve!) Your Fitness Goals This Summer
Stay Motivated This Season
As we are now officially into the summer season, it may be hard to keep your health goals top of mind as you're jet setting on vacation, running from BBQ to BBQ, and, oh yeah, looking after your crazy kiddos 24/7. But despite a busy schedule, you can keep your health goals top of mind. In fact, it's so important that you do for you physical health and mental well being. The Healthy Mommy, a lifestyle program developed by Rhian Allen is designed to show busy moms that eating well can be easy and inexpensive, has 10 great tips that can help you when you're feeling "stuck" or experiencing a a lack of motivation.
Record your Reasons: Think back to when you first made the decision to begin your health journey and write down the reason for this decision. Be brutally honest in your writing, as it will be this deep desire for change that will keep you motivated to reach your destination.
Take a Photo: Changes can be missed, especially when they are so consistent. We are often able to convince ourselves that all of this exercise, commitment, and healthy eating is of no benefit. But if you have a 'before' photo and you continue to take progress photos to compare the changes, you will have physical proof. Seeing these changes will encourage you to keep moving.
Record your Goals: Set yourself attainable and achievable goals. Start off with small goals so that you can guarantee you can reach them. Mark them off as you work your way down the list.
Do Not Compare: Comparing yourself to another woman will only cause you disappointment. Your only comparison should be between your past self and present self.