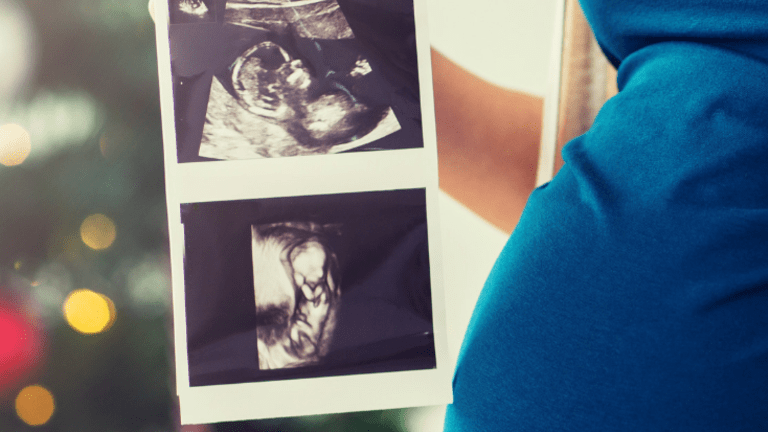 How to Increase the Odds of Getting Pregnant
Did you know that more people conceive babies during the holidays than any other time of year? Tis the season, apparently. It makes sense--there are more parties, festive celebrations and midnight kisses to spark the mood. Or maybe it's the snuggly down time--watching holiday movies and sipping mulled wine on the couch that puts people in a baby-makin' frame of mind.
If you're ready to get started and trying to conceive, you might want to take a few additional steps--you know, other than hanging the mistletoe. We tapped Dr. Mary Jane Minkin, professor of OB/GYN at Yale, for a few more clinical tips.
Eat a healthy diet. Begin taking the right pre-natal vitamin with lots of B6 even when you first start to think about having a baby to increase your chances for a healthy outcome. It's important to continue taking folic acid throughout the pregnancy and when nursing post-partum in addition to adding essential nutrients and calcium vitafusion PreNatal Gummy vitamins include DHA to support your baby's brain development, folic acid to reduce the risk of birth defects and multivitamins with vitamin D to support bone development in a delicious, easy-to-take gummy form.
Prepare for sex with a fertility-friendly lubricant. is the only FDA cleared, fertility friendly lubricant on the market that was developed specifically for couples who are trying to conceive. Pre-Seed is properly pH balanced and isotonic to mimic a woman's fertile fluids and optimize the journey for sperm.
Pinpoint your fertile days in the menstrual cycle. Use an to time your six-day fertile day window (aka the optimal days for sex) with 99% accuracy. The six-day window is defined as the four days leading up to your ovulation date and the 24 hours following. This is because sperm can live in the body for up to five days and in general, the egg is only available for fertilization for 12-24 hours after ovulation. Conception is more likely if the sperm is inside the body, waiting on the egg, hence the need for Pre-Seed.
Find out if you're pregnant. If you've been trying to conceive or you had unprotected sex, you can take a pregnancy test a week to 10 days after sex. will turn positive six days before your missed period or a bit over a week after conception.
Stay hydrated. Water plays an important role in the healthy development of your baby, helping to form the placenta, which is what the baby relies on to receive nutrients during pregnancy, and later, water is used to form the amniotic sac. A clear urine color, as opposed to dark yellow, is a sign of adequate water intake that helps to regulate body.

Want more from Momtrends?
1. Finding Support in Your Fertility Journey
2. 6 Things to Give Up If You Want to Get Pregnant 
This is not a sponsored post.