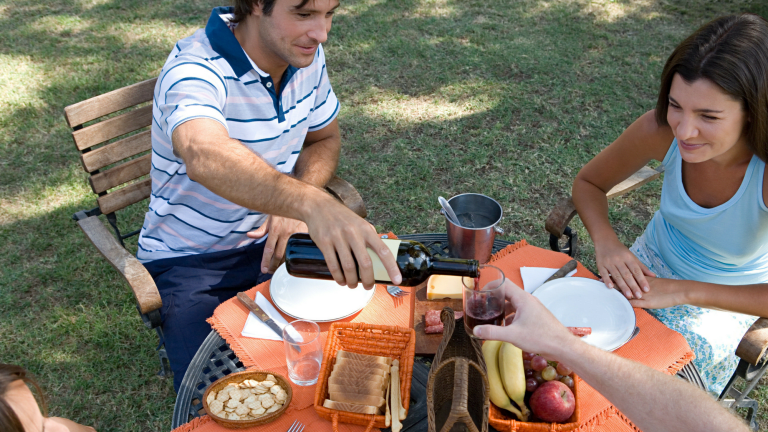 How to Get More Time Outdoors
Easy Tips to enjoy more fresh air!
I grew up in a house where the golden ticket to anything was "getting fresh air." Had a rough day at school? Overwhelming day at work? Feeling under the weather? The answer always seemed to be: take time to grab some fresh air. I know there is a lot of scientific data to prove this theory (which has a lot more merit than you realize!) but I am happy with my own findings; it's simple, the more time I spend outdoors, the happier I am. This seems to hold true for every member of my family and all those that surround me so I am bringing you easy tips to enjoy more time outdoors. 
I know many friends that feel they "have no time" to grab some fresh air throughout their busy days, but I beg to differ. With a few easy adjustments you find your way to more fresh air, more time spent outdoors and a lot more to smile about, and big bonus? It just might benefit your health as well. 
Lunch Date: You have to eat, so why not make every day an opportunity for an impromptu picnic? Pack your lunch and head outdoors.  You don't need more than a sidewalk to grab a few minutes away from all things indoors.  A tip? Pack headphones too so even if a last minute conference call gets scheduled, you can take your call with a healthy dose of fresh air. 
Bike, or Walk: Think about all the times you drive when you could spend a few moments outside? If you can drive to work, go for it.  Maybe it isn't a viable option for your daily commute, but maybe it'll work for you a few times a week.  or why not grab a few minutes by getting off a stop early or parking a few blocks away? Think out of the box and incorporate tasks, chores or errands by way of foot and you'll gain more focus, energy and sense of calm. (Did you know that sitting in your car ALSO counts towards your "indoor" time.  
Choose al Fresco: Summertime and dining outside go hand and hand, but why stop there? Whether you're dining at home or at your favorite bistro, always aim to dine outdoors. Taking in the sights, removing yourself from the restrictions of indoor life lets you be a little be freer, more relaxed and promotes balance and wellness. 
Recreation: Choose to spend your free time engaged in outdoor activities. Whether you take a family (unplugged) bike ride, visit to a lake, walk a greenspace or fly a kite, spending time outdoors enables you to reconnect and regroup. 
Free Time: Whether you are meeting up with friends, have a date or finally catching up with colleagues out of the office, plan your next get together outside. Options and possibilities are endless...You could visit a local marina, walk a boardwalk, listen to live music, throw a frisbee, or visit a batting cage.
Not only is time spent outdoors good for your mind, body and soul, it doesn't take a lot of effort, commitment, gear or time.  Get creative and enjoy your next dose of fresh air. Need a little inspiration? I enjoyed 15 Minutes Outside by Rebecca H. Cohen. It is filled with 365 ideas for getting fresh air. 
This is not a sponsored post.