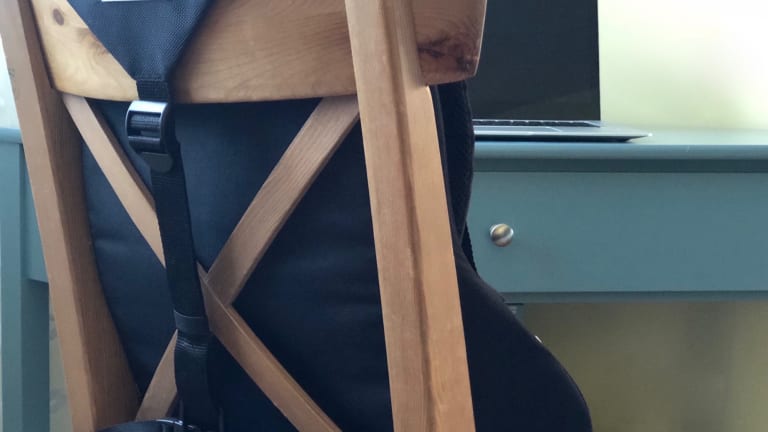 How to Fix Your Posture
No slouching for us!
How many times has your mother told you to "Sit Up Straight", Put Your Shoulders Back, "Fix your Posture"? No? Just me?  We want to encourage good posture all around as we know that there's more to sitting up straight than not looking slouchy.
Did you know that there can be a long-term negative impact from poor posture? Most of us sit, stand and move without properly adjusting our posture. Over time this can result in:
* Change in Spinal Curve
* Back pain
* Sore Muscles
* Poor digestion
* Blood vessel constriction
* Nerve constriction
After years as a dancer, I learned the correct way to hold my body upright, yet as I have aged, I have neglected my posture and sitting in front of a screen all day has drastically changed how I carry myself. According to PostureMonth.org, college students are spending 8-10 hours a day on their phones creating neck pain and loss of mobility! and Did you know that 1-4 Adults experiences monthly back pain? I have been working to strengthen my back, shoulders and neck to help work toward better posture. I have also given the Posture Keeper a whirl to help me. The Posture Keeper is a brand new patent-pending apparatus that not only keeps us from leaning forward, but also supports the lumbar while KEEPING YOUR SHOULDERS BACK in the correct position.
Let's focus on the positive.  What are the benefits of good posture?  We checked in with the experts and not only does good posture work to maintain a healthy spine, correct posture offers:
1. Better breathing
2. Portrays a more confident, better self-image
3. Improves circulation and digestion
4. Makes you look slimmer, younger, and improves your overall appreance
5. Helps maintain healthy muscles and joints
6. Gives you a more positive mental attitude. 
Posture Keeper will help you sit upright and support your lower back while you work. The unique design eases lower back pain, making you more productive. Once I put it on, I didn't think about it again. It is comfortable, fully adjustable (goes on any chair!) and helps to maintain healthy posture regardless of how long I am sitting. 
Next time you hear, "No Slouching", remember that good posture is so much more than standing up straight!
Here's to healthier spines, looking younger (uh-huh!) and feeling our best!
This is not a sponsored post. All opinions expressed are our own.