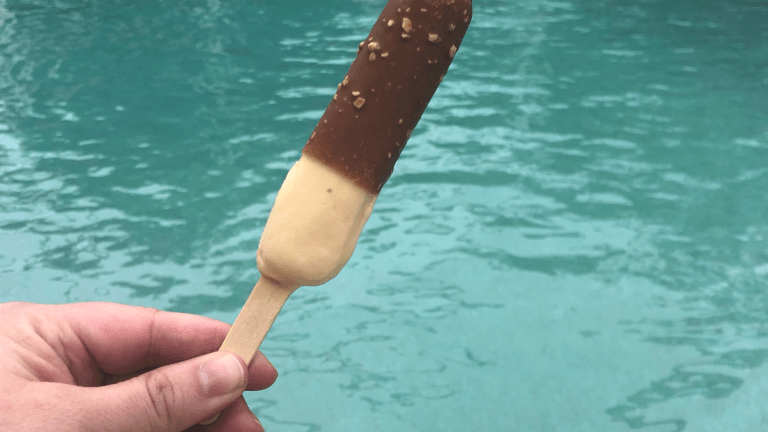 Publish date:
How to Find Healthful and Easy Snacks
Get ready to find healthful and easy snacks that fit in seamlessly with your lifestyle...
Get ready to find healthful and easy snacks that fit in seamlessly with your lifestyle...
This post was sponsored by Weight Watchers International, Inc. as part of an Influencer Activation for Influence Central and all opinions expressed in my post are my own.
Who wants to learn how to find more healthful and easy snacks? Actually, let me be more specific. Well, it's pretty darn simple. You just have to go to Walmart. Bwah! Seriously! It really is that easy. I know I'm not the only girl who would rather put aside all those unhealthy snack options and reach for something more healthful when I'm in the mood for something sweet or salty. But I also want the convenience factor. How do I focus on watching what I eat without spending a lot of time planning out my snacks? I turn to Weight Watchers® of course! And, like I mentioned, you can find their products at Walmart. On that note...
Healthful, Easy Snacks On the Go
Sunday is the time of the week when I typically do my food shopping. So, I headed to Walmart today to score the ingredients for my family's menu plan this week, along with some healthful, easy snacks for mama! And it couldn't have been a more seamless shopping experience! I quickly found the Weight Watchers® products that were on my list, along with some Weight Watchers® approved goodies too. With the new Freestyle™ program with zero Points® foods and these Weight Watchers® products, reaching my goals just got a whole lot easier! Because flexibility and convenience go hand in hand in helping this harried lady achieve success with my healthy lifestyle goals. Hey, I'm an extremely busy mama. I need to be able to just grab and go....

5 Pretty Ways To Organize Your Jewelry
I admit - I'm guilt. Despite my best efforts, my "jewelry drawer" has become a tangled mess of necklaces, bracelets and earrings. This cluttered collection not only makes it hard to see what I have, but difficult to untangle the pieces I do want to wear! This summer, I'm ...read more
This Year's Coolest Jumbo Pool Floats
Pool season is almost here! I can't wait to relax, read a book, and sip a cocktail while lazily drifting in an oversized float. (Just kidding, I have two toddlers--but a swim mama can dream, right?). If you've got a staycation planned, check out this year's coolest jumbo pool ...read more
Crystal Clear and Pristine: Pool-Cleaning Tips
Tropical Storm Isaiah gave us quite the midsummer surprise here in the suburbs of New York City. We just got our power back on after a whole week of darkness! With trees down, debris everywhere, and lots of uncertainty, one thing we forgot to check on: our above ground Intex ...read more
Now if you're a sweets girl, you're going to want to try Weight Watchers® Ice Cream Novelties. They're individually wrapped so you don't have to worry about the usual temptation to devour the whole carton. Haha! And you can find a slew of tasty varieties like Giant Fudge for instance. Although, I'm partial to the English Toffee Crunch Ice Cream Bars myself. In fact, I actually enjoyed one by the pool this afternoon. Even if I'm not going for a swim, now that the weather's milder, I just love sitting outside by the shimmering water. My ice cream bar was just what the steamy temps called for!
And once the kiddos go to bed, it's time for a little snuggles on the couch and movie sesh with my honey. Sure, I could turn to the comfort kinda snacks that I'll wind up feeling not so good about consuming...OR I could pop up some Healthy Pop® Popcorn endorsed by Weight Watchers® and sip on a nice cold glass of water. The convenient, pre-portioned pouches are just 100 calories. That's an easy snack that definitely fits in with my cleaner eating focus. Plus, they're GMO and gluten free. And if you're watching your points, they're just 3 SmartPoints® per serving!
Speaking of SmartPoints®, if you need something a little more substantial for a snack, you should check out Flatout® Flatbread endorsed by Weight Watchers®. Weight Watchers Endorsed Flatout® Flatbreads are all just 2 - 4 SmartPoints® value per serving. Think how tasty one of those would be with some nice hummus and chopped up cucumbers, but I digress...
Now that you've learned about the healthy, easy snacks to you can find at Walmart, why not check out our workout snack ideas!