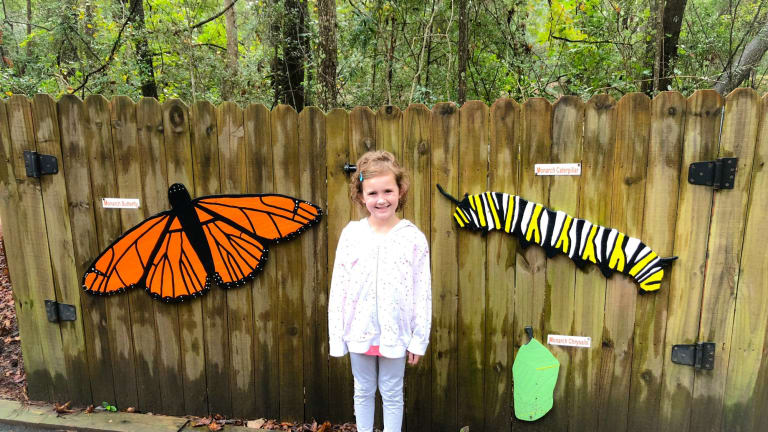 How to Encourage Learning When Your Kids are on Vacation
'Tis the season of family vacations and this travel lovin' mama couldn't be more excited! Who's with me?! If you've already had your spring break, summer and all its vacay opportunities will be here before you know it, so let's get prepared now shall we? I'm sure we're not the only family who lives to travel together. Family travel is such a huge focus for me and my loved ones and I know many of you feel the same way. We can't get enough of all the incredible experiences we get to share on our trips. Am I right? And while the main focus of family trips should be togetherness, it doesn't hurt to mix in a little learning for the kids.
On that note, we thought it would be helpful to share some easily actionable tips for educational fun and the kind folks at Save the Children came to the rescue with their tips on how to keep kids busy during their vacations with some educational activities. And, let me tell you, they know what they're talking about. At Save the Children, they work to create a culture of reading inside and outside the classroom with their Literary Boost Program!
Educational Activity Ideas for Family Vacations
Practice reading with your kids – Continue working on literacy skills with your children by reading to them and have them practice reading aloud. Measure their reading skills by testing their knowledges of the alphabet and sounding out words and letters.
Talk with your kids - The sheer quantity of parental talk is highly associated with vocabulary size in the early years. Help expand your child's vocabulary over spring break by introducing them to new words every day
Visit a local library - Spring break and and summer vacation provide the perfect opportunity to take your kids to the library and let them explore the world of reading. Encourage your child to check out a couple books and read them over the break.
Promote reading through everyday activities – While you're out running errands or taking a spring vacation with your kids, help them practice their reading skills by sounding out words and helping them read and understand sentences.
So, as you plan your family trips this year, don't forget to take a bit of time to plan out some learning opportunities too. You don't have to make your kids study for hours to get the benefits of a little extra learning. With these easy tips, they won't even know they're being "educated." Haha! And if they do happen to have schoolwork that needs to be completed over their break, we have some tips for that too! Check out our what to do if your kids have to study on spring break post. And our friends shared some awesome spring break destinations that would be perfect for spring break OR summer vacation! Happy travels!
PIN IT!
We were not paid for this post.