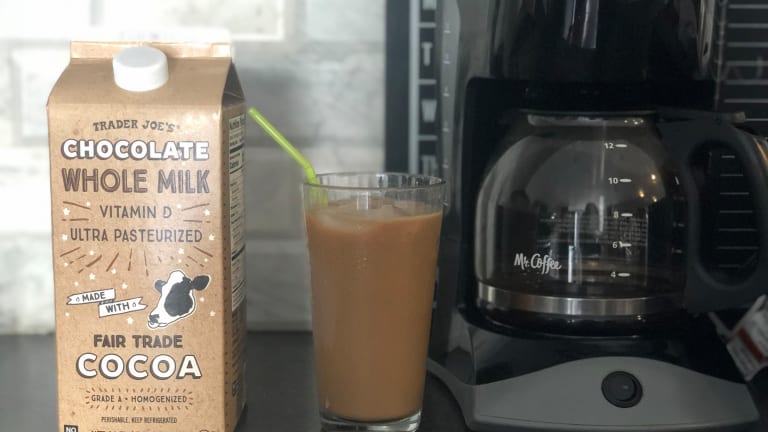 How to Elevate Your Iced Coffee
Skip the Fancy Coffee Shop, and Make Your Own Delicious Brew
With a four month old up feeding throughout the night, an early-to-rise toddler to chase after, and a seven year old who needs to be chauffeured to and from camp and sports and activities and play dates, suffice to say: Mama is tired. 
It's all good, I love the go-go-go pace of motherhood and the constant activity and commotion keeps me on my toes. But, still, every day at 4 PM I hit a wall. Exhaustion hits like clockwork, and that's when I need a pick me up. 
For a while I was stopping at the drive-through coffee shop for a frozen caffeinated treat every day on the way home from camp pickup. Needless to say, that daily habit was started to add up. So I decided to step up my own coffee brewing sklls and elevate my afternoon java game. Turns out it's easy to make a delicious and refreshing cokd coffee drink without spending extra bucks. 
Brew a Full Pot in the Morning to Use Later. I used to make a two-cup pot for myself in the morning. Now, I make a full pot every AM and put the leftovers in the fridge--half the work is done for me later on the in the day when I can barely keep my eyes open.
Put a beer mug in the freezer every morning. You'll thank me at 4 PM when you can pour your cold coffee in a frosty glass.
Double the caffeinated power by freezing coffee in trays. Instead of ice cubes, you'll have coffee cubes. 
Concentrated cold brew coffee is another way to get a quick fix in the afternoon. Even better--replace the milk or creamer with this ultra-rich chocolate milk from Trader Joe's.
Make your own mocha frappe--blend those nifty iced-coffee cubes with chocolate milk. Delicious! 
Want more coffee? 
Check out our favorite recipes using coffee and cold coffee treats we love.
Pin it!
Use Pinterest to save your favorite recipes.
This is not a sponsored post.