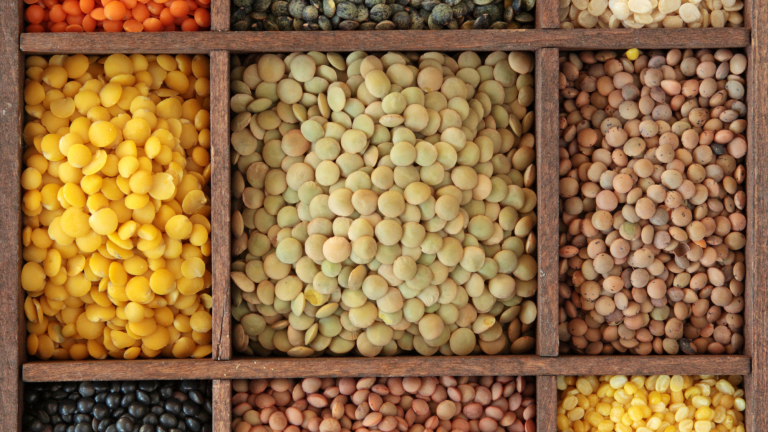 How to Eat to Fuel Your Body
New ways to eat lentils
We are in reboot mode. Clearing out the relax mode of summer and revving up for the madness that embodies the hectic school year. We always bring the latest trends to you and have shared many resources for you to find ways to relax, unwind, stay focused and be your most productive self. We are trying meditation, yoga and even found some fun new ways to shake up our fitness routine.  We are also being more mindful of out eating. Bye-Bye indulgent summer BBQ's, we need good food to fuel our busy lifestyles.  One of the best ways to fuel your body, stockpile energy and stay trim is to incorporate high fiber, high protein plant based elements into your diet. We have always loved lentils as it hits the trifecta of the perfect fuel food, and mamas, lentils are the "it" thing. 
The best part about lentils is that they are easy to cook, they are so versatile and they are easy to keep in your pantry whether you choose canned or dry. To make back top school a little easier, I have been sending the children in with the previous night's leftovers. After making a hearty lentil soup, I placed the leftovers in to -go containers and BAM! three lunches packed in no time. We use a family recipe but this lentil soup from Recipe Tin Eats is one of my favorites. (I double the veggies and always use low sodium broth and omit the salt.) Pair it with yummy, freshly baked bread or the next best thing, artisan bread from La Brea Bakery. The kiddos love the Three Cheese Semolina Garlic Loaf or the Rosemary Bread with Olive Oil.  The bread comes fresh frozen and all you have to do is finish the baking in mere minutes for delicious, freshly baked bread with natural, and pure ingredients.
Did you know lentils come in a variety of colors? I have only tried red and green but stopped by Whole Foods yesterday and purchased yellow to give a whirl. 
 For the best soups, stews and other hearty dishes, we are putting our stock pot from Anolon to very good use. I love that it not only looks good, but I can use metal utensils without worry and the handles are easy to grip even when I am in double-batch making mode. 
Delicious Living.com inspired me to share these other new and interesting ways to incorporate lentils:
1. As a Protein punch paired with your favorite salad (cooked lentils)
2. As a replacement for chick peas in hummus
3. Make taco Tuesday meatless and switch the meat for lentils
4. Lighten up your burgers and add cooked lentils to your ground meat of choice 
5. Up the fiber in your sweets and blend 1 cup of cooked lentils and then incorporate into your cakes, brownies and other sweets. 
6. Going halvsies with meat and subbing in lentils,  in any dish, whether it be meatballs, lasagna, or a Bolognese is a heart healthier way to go. 
For more tips on how to prepare lentils, visit Delicious Living. 
Happy Rebooting! Share your best ways to reboot with us below! 
This is not a sponsored post. All opinions expressed are our own.