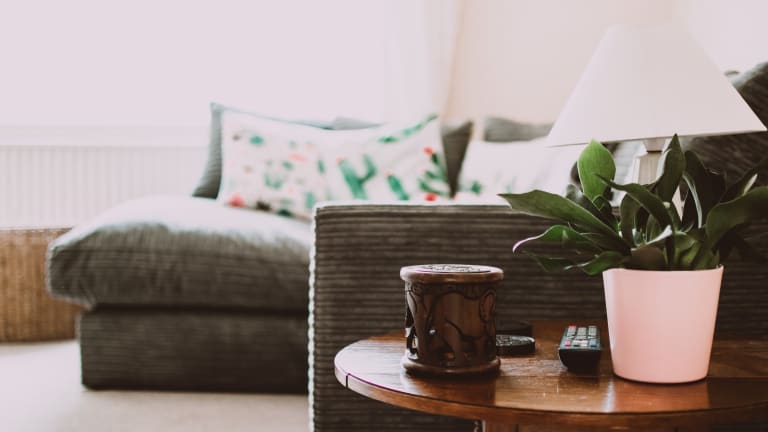 How to Decompress While Stuck at Home
I've found a few ways to push these the negative thoughts out of my mind and focus on the positives while practicing social distancing.
Have any other mamas out there hit their breaking point? We're in week six? seven? of social distancing, and I'm definitely been feeling a bit down in the dumps. Don't get me wrong, I'm trying tot approach every day with grace and gratitude, but it's hard to not feel discouraged and dismayed when there's no end in sight to "the great separation." (That's what my seven year old son calls it. Kinda has a ring to it, no?)
Related: Why we all need to color right now
How to Decompress While Stuck at Home
Besides missing friends and family and babysitters and outings and errands. I'm feeling utterly exhausted and stretched beyond my capacity. Like so many parents, I'm juggling work and homeschooling and massive anxiety. On top of mastering common core math and making 38 daily meals, I'm perpetually defusing meltdowns. My 13 month old has hit that stage of almost-toddlerhood where she wants what she wants when she wants it. If I dare tell her no or put her down, I deal with the wrath. It's absolutely maddening (adorable, but frustrating to no end). 
When these pervasive frustrations and the perpetual worry add up bog me down, I begin to feel like I'm living in a lockdown loop. Every day is Groundhog's Day. I want to find the silver linings (all this together time is actually wonderful in so many ways), but it can be clouted by terrifying news reports and the tedious monotony of quarantine life. 
I've found a few ways to push these thoughts out of my mind and focus on the positives.
Get Fresh Air
If you're fortunate to have your own yard, deck, or patio, take advantage of your alfresco space. Vitamin D will do the body, mind, and soul some good. Neighborhood bike rides, walks, and jogs have been my saving grace. Getting physical movement and fresh air clears my mind and resets me for the day. Sometimes I drag the kids away from their screen and force them to join me. But most times, I go solo for some much needed peace and quiet. Of course, if you live in a busy area, be sure to BYO mask in case you're not able to keep distance at all times.
Set Up a Zoom Girls' Night
A few nights ago, I had a girls' night in via Zoom with some moms from my son's school We each had our own glass of wine, and we talked for two hours about our frustrations about playing the part of teacher, our inability to get InstaCart slots, and the collective anxiety we're feeling on behalf of our families. It was so nice to connect with people. I felt so refreshed after some chitchat and Cab. I know the virtual calls and parties are getting a little old, but when not overused, it can really give you a boost and make you feel more normal in a social situation that is anything but.
Go for a Long Drive
It's difficult not being able to get a change of scenery. You can't visit a loved one's home, go to  the movies, or enjoy a vacation outing. But you can take a long scenic drive. Roll down the windows and take the path less traveled. We have a mini van, so the big kids will watch a DVD on the built-in screen, the baby will nap, and my husband and I will just enjoy the silence.
Do Your Hair and Makeup
At the beginning of this shelter in place mandate, I made the effort  to shower and get dressed every morning. Well, that stopped a good two weeks ago. I've been living in pajamas and athleisure pieces. I've made peace with my casual-comfy decision, but, if there is ever a day I'm feeling particularly down, I make the effort to put on real clothes, blow dry my hair, and get some concealer on my dark eye rings. It just makes me feel more human and more like myself.
Want more from Momtrends?
PIN IT!
Use Pinterest to save your favorite ideas from Momtrends. Be sure to follow our Fitness and health board here.
This is not a sponsored post.