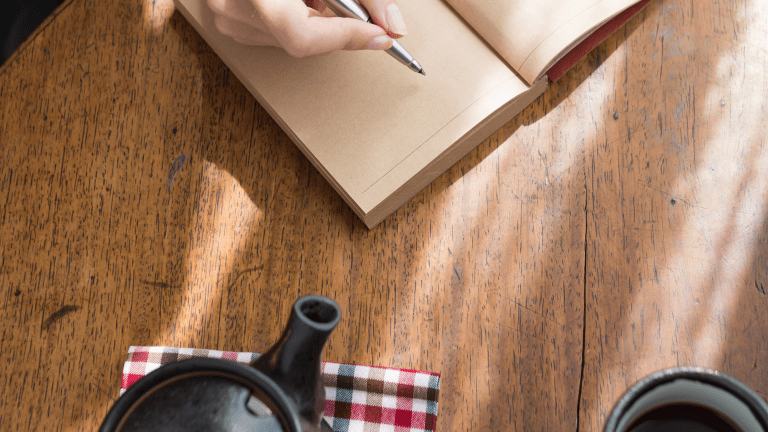 How to Create a Bullet Journal
Go Old School in Modern Times
After the December holidays are over, I look forward to the New Year. It is in my nature to reflect on the past and look to improve myself and the future. Even social media recaps our past to invite reminiscing and nostalgia.  
We have just started to read The Bullet Journal Method By Ryder Carroll and can see why the trend is so popular. It allows you to be creative by using a methodical and organized system to log your events, thoughts, tasks and other nuggets of information relevant to you. A bullet journal is profoundly personal and enables you to place all the evidence of your life down in an organized, meaningful and categorized manner. The philosophy is that by creating a bullet journal and following this method, you can clearly reflect on your past actions and intentionally make choices about your future. 
If you are someone that keeps a journal, you may find creating a bullet journal a bit unlike journaling at all. But as someone who has always kept a journal, I can see why this method can be both useful, and effective. It's like your planner and your diary had an offspring that provides tangible nuggets of evidence to help you mold, shape and change how you approach your days and in the bigger picture, your overall lifestyle.

So what is a Bullet Journal? To put it succinctly, a bullet journal is a systematic rapid-logging method to journaling. You write all the evidence of your life such as events, tasks, and notes in a bullet style manner using a set of symbols to categorize and organize the various bullet points. This will help you capture your thoughts throughout the day (without missing anything) but in a manner that will help you find the information later. The method is all about getting the thoughts out of your head and into the bullet journal. The purpose? Intentional living, mindfulness and overall personal happiness. 
Here's to a happier and (mentally) healthier New Year! For our other tips, try these. 
This is not a sponsored post.  It does contain affiliate links.