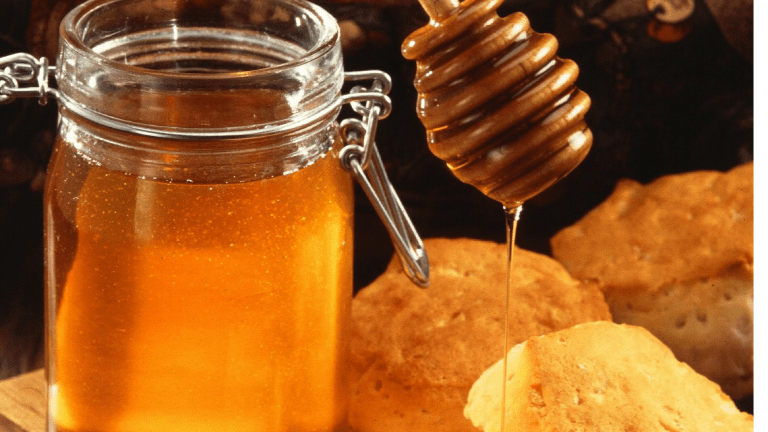 How to Cook with Honey
Honey adds surprising flavor to a host of different recipes.
Things feeling a little hum-drum in the kitchen? Looking for a way to spice things up a bit? Well, we've traded in our spice rack for a jar of honey and we are smitten with the sweet.
Honey is not just for our tea anymore (although it is still a welcome staple in our PM cuppa). We use honey in our boozy beverages, (Hot Toddy, yes please!) over our apps, paired with our dinners and desserts and in our baking. Here's a sample of how to cook with honey and for a good jumping off point, visit Nature Nate's recipes page. We discovered Nature Nate's a few years back and this raw and unfiltered honey is smooth, flavorful and has the perfect viscosity. We love their individual honey packets as they are perfect for on-the-go and help us avoid serving too much sugar to the kids (pair them with plain yogurt and shaved almonds and viola, instant fancy lunch as my youngest calls it!).
Our family has been moving to a diet filled with less meat and more fish. One of my favorite ways to cook salmon is with a savory sauce including honey. I cut one out of a magazine while sitting in a waiting room years ago and I mostly wing it now, but this one from delish is very similar, and this Honey-Lime Rainbow Sheetpan Salmon Recipe is up on the top of my "must-try" list. Simple, refreshing and healthy~perfect for summer dinners!
We substitute honey for granulated sugar in many of our baked goods too. We gave Nature Nate's chocolate chip recipe a whirl and the cookies were beyond delicious. The kids love squeezing and measuring the honey and I appreciate the added health benefits of honey baked right into the cookies. (If you didn't know, honey contains flavonoids, and antioxidants.)
For an impressive, yet super quick nosh, try honey drizzled over dried fruit, goat cheese, walnuts atop crusty bread. Warming the honey just a tad makes the cheese a bit softer and the whole appetizer that much better--company not required!
For a healthy side dish, give your root veggies a lift with a honey glaze. We grow mint right in our own backyard (BTW it practically grows itself--give it a whirl!) and this carrot recipe will be a perfect pair to any meal, or serve it up cold as a healthy and scrumptious take-along salad. 
This is not a sponsored post. We did receive samples. All opinions expressed are our own.  Pediatricians advise against giving honey to children under 12 months. This post may contain affiliate links.