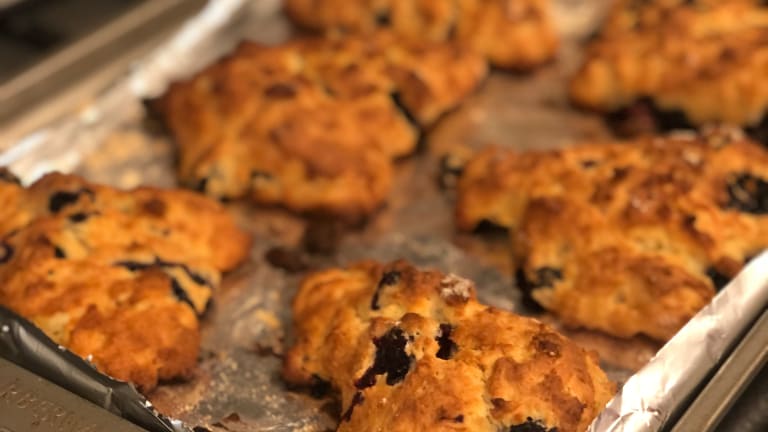 How to Cook Tasty Treats with Less Sugar
Half the Sugar, All the Love offers 100 easy, low-sugar recipes for every meal of the day.
Go into any grocery store these days and you will see the flour and sugar supplies are running low. The nation is experiencing a baking boom. With all the kiddos home and with all the uncertainty right now, nothing is as comforting as delicious smells coming from the oven. But the question is: How do we cook tasty treat with less sugar?
Related: Online yoga options for stay at home workouts
Why We Need to Keep and Eye on Sugar
Now that we are more than a month into social isolation, some of the novelty has worn off. It's no longer anything goes when it comes to our diets. We've got to balance our need to bake with our need to stay healthy. That's where the new book Half the Sugar, All the Love comes in. 
Authors Jennifer Tyler Lee and Anisha Patel MD have a deep background in both food and nutrition. They've developed recipes for every meal of the day that cut the amount of sugar regularly used in recipes by ONE HALF. Our test kitchen focused on the sweeter treats to see if they still taste delicious. Spoiler alert: we couldn't tell the difference. 
Studies show that children today consume at least three times the recommended daily limit of sugar. This can cause serious health problems. This book helps parents come up with easy, flavorful, low-sugar meals and treats that kids will LOVE.
Blueberry Scone Recipe with Less Sugar
The first recipe we tried from the book was a huge success.  We tried the Blueberry Scone recipe. Their recipe has 3/4 teaspoon of sugar vs. traditional recipes that call for 2 1/4 teaspoons (note: every recipe has this little graphic so you can keep an eye on total sugar used in everyday recipes).
My 14 year old baker followed the well-written recipe perfectly and the results were delicious. I've been missing my local bakeries so dearly and this scone completely satisfied my cravings. 
Half the Sugar, All the Love
Other recipes we want to try included the Pumpkin spice waffles (1 1/2 teaspoons of sugar vs. 16 teaspoons in conventional waffles!) and the Double Chocolate Brownies.
All of the recipes cut the sugar by half—or more--without sacrificing the flavors our families love. Thanks to Half the Sugar, All the Love we don't have to stop baking to keep a balanced diet. Soon, hopefully, we'll all be free to go back to our favorite bakeries and restaurants, but I won't be abandoning this recipe book. There are too many treasures inside. 
Get the cookbook on Amazon here.
WANT MORE RECIPES FROM MOMTRENDS?
PIN IT!
Looking for more food ideas? Check out the Momtrends Recipe Board on Pinterest!
This is not a sponsored post.