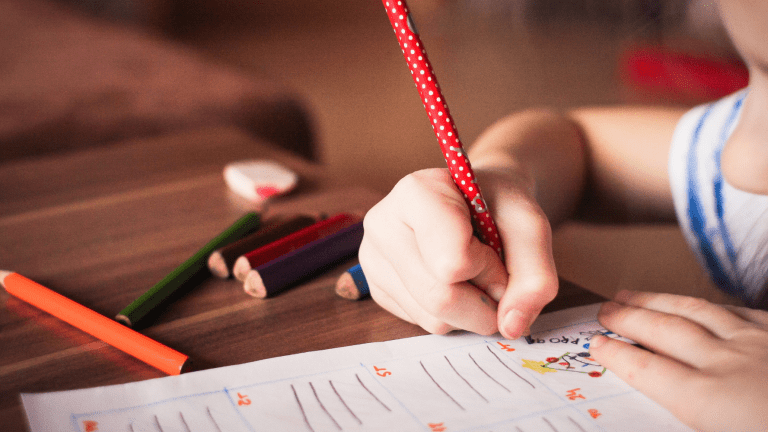 How to Bridge the Gap Between Home Room and Homework
Here are three tips to keep the learning going from homeroom to home time.
School is back in session in many parts of the country, and it's time to get back to a routine of learning in school and at home. It can be difficult to bridge that gap, but both parents and teachers agree that engagement is an important responsibility to share in order to ensure children succeed in and out of the classroom.
Related: 5 apps to help parents with homework problems
Why not make this back-to-school season a win for all? Here are three tips to keep the learning going from homeroom to home time.
Here are three tips to keep the learning going from homeroom to home time.
Tip 1: Many teachers use messaging apps to easily communicate with parents. ClassTag's free app helps parents get communications in the channel they prefer - email, sms, app, web. Extra bonus: ClassTag incentivizes engagement by rewarding parents with "Coins" that allow their kids' teacher to buy classroom supplies. Make sure to sign up for whatever service your child's teacher is using, so you stay in the know.
Tip 2: A good after-school program not only keeps kids on track, but is essential for working parents. After-school enrichment that takes place on children's school grounds is not only convenient, safe and a valuable way to extend the day after the final bell rings, but parents don't have to worry about the extra hassle of carpooling and pickup schedules in the middle of their work day.
Homeroom, a free and all-in-one after-school enrichment platform, helps organize and manage a robust after-school program for kids on the school site and is typically run and vetted by the local PTA. Contact your local PTA chapter, to find out if this service or others, are available.
Tip 3: For parents who aren't sure on how to support their children's reading needs, learn from your children's teachers! Ninety one percent of all elementary schools are using Epic!, the world's largest digital library for kids with over 35,000 high quality books, audiobooks, read to me books and original content. Free for educators, the app is $7.99/ month (first month is free), children can safely explore and discover a love of reading and learning, anytime and anywhere!
WANT MORE FROM MOMTRENDS?
PIN IT!
Need more ideas on what to do with the kids? Be sure to follow our Activities to Do with the Kids board on Pinterest here.
This is not a sponsored post