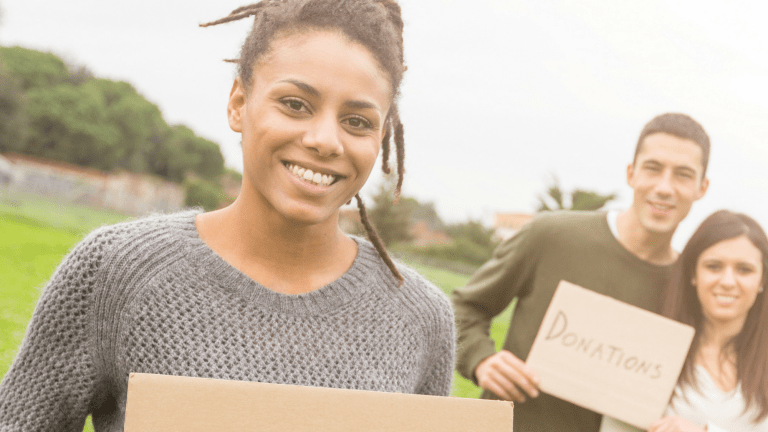 National Volunteer Week
How to Get More Involved by Becoming a Volunteer
It's National Volunteer Week. This is the time when we take pause to thank all of those that volunteer to give their time and dedicate their skills to help others. Volunteering is a big part of the Momtrends spirit and we each do our part of make our own communities stronger, brighter and happier places to be. You can celebrate service by making a difference in your own community this week and beyond.
We received so many ideas from the people over at Points of Light. Their mission is to help millions of volunteers change the world. They mobilize people to take action on the causes you care about through innovative programs, events and campaigns. Points of Light is creating a culture of volunteerism, one that celebrates the power of service. 
There are tons of ways you can get involved! Find something that speaks to you. Help in a way that adds value to your life as well as those who need it. Check out the Passion into Action Toolkit to learn how to use your talents, skills and interests to make a positive change in your community. (A big bonus? For those that are college bound, logged-in volunteer hours go a long way to help guide your acceptance application as well!)
Have you heard of the Good + Foundation? GOOD+ Foundation partners with a national network of leading programs to break the cycle of family poverty through the power of donated goods and services. Their areas of focus include early childhood, as well as support for both mothers and fathers. 
Get the kids involved. Youth around the world will be volunteering from April 20-22 for the 30th anniversary of Global Youth Service Day. Young people everywhere will be organizing drives to gather supplies for the needy, hosting educational workshops to raise awareness about important issues, cleaning and beautifying their communities, and so much more! Join the oodles of kids who are activating around this unique anniversary of service. Want to know how to get involved? Click here for various projects for inspiration. 
Whether you can give 30 minutes a week or an hour a month, you can make a difference by becoming a volunteer. 
This is not a sponsored post. Thank you to Good+ Foundation and GenerationOn for providing resources and information.