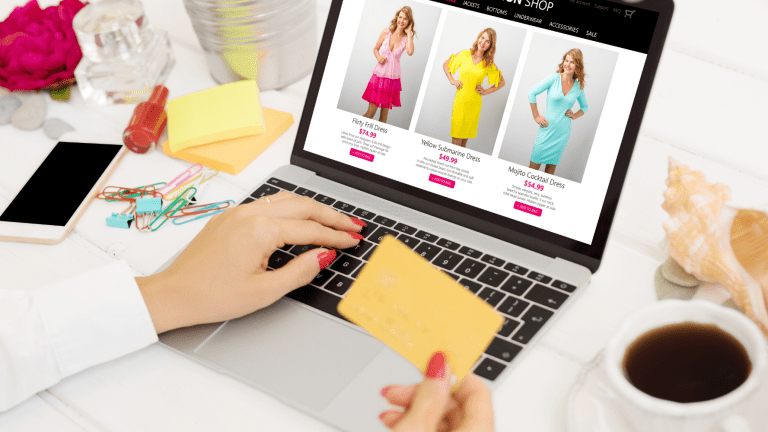 How to Avoid Online-Shopping Fraud
If you're anything like me, you've done most of your fall and back-to-school shopping online. (Mama just doesn't have time to hit the mall!) What I didn't realize--is that I've been potentially putting my digital privacy at risk. That's why we reached out to Daniel Markuson,  expert at NordVPN, for his top six tips to avoid online shopping fraud while preparing for back to school
1. Avoid offers that seem too good to be true
Scammers usually create fake online deals to catch their victims. They advertise goods far below market prices and send phishing emails with "special offers." Once you press on the link, your computer can get infected with viruses and malware, and your data hacked..
To prevent this from happening, always look for signs of a scam. Low rates can indicate that the deal exists only to get your personal information. If you find something suspicious, it is always a good idea to check the reviews of the online store. Also, it is better not to open emails from unrecognized business or individuals.
2. Use a credit card
A credit card is a better choice for shopping online than a debit card. In the event of fraud, credit cards often offer more consumer protections. Also, do not save your banking details for the next time you shop on the website. It is better to spend extra time entering them again than to leave your data accessible for fraudsters.
To ensure your credit card security, always try to stay organized. Keep the receipts and other information related to your online purchase. Also, check your bank statements regularly. If you find any unauthorized charges, inform your bank about them.
3. Create unique passwords
You will often be asked to create an account with a password when you shop online. Most people ten to use the same passwords for different websites, which makes it easier for scammers to hack them. Thus, it is a good idea to use different passwords. Also, it is important to create complex passwords that scammers would not be able to hack. The good news is that with special password engines, such as, you can now create complicated passwords like "tK96Gq001!." The app will remember and keep it safe, and you will not need to worry about forgetting it.
Additionally, it is worth having a separate email account for online shopping. That will make it harder for advertisers to track your activities and interests.
4. Check out the website's security

Ensuring the webstore is secure is essential while shopping online. When you go on the webpage, look for the small lock icon in the corner of the URL bar. It tells you that the webpage has privacy protection in place. A secure URL always starts with "https," which shows that the website encrypts any data you share. If there is no lock and the "s" after "http," the webpage is not secure. There is no privacy protection attached to this kind of websites, and entering your credit card details on them is risky.
5. Check the online store before using it
If you want to use a particular online store for the first time, it is worth making sure it is legitimate and secure. There are many fake websites created by cybercriminals to get your bank account details and other sensitive information. Thus, before buying something online, check the reviews of the store on the internet. Also, look for their contact details — if they do not provide any, it might be a scam.
6. Do not use public Wi-Fi
It is particularly risky if you decide to use free Wi-Fi for online shopping. Hackers often connect to unprotected public networks and track people's activities online. In this way, they can steal people's bank account information and passwords. That is why it is worth installing and using a virtual private network. A VPN creates an encrypted connection between your device and a VPN server. Once you connect to a VPN, such as , it encrypts your internet traffic and protects your data from hackers. Your online activity becomes invisible to third parties.
Want more from Momtrends?
1. 5 Things That Compromise Your Online Safety
2. Protect Your Kids Online With Circle by Disney
3. Why You Should Begin Building Credit Early
This in not a sponsored post. Tips courtesy of NordVPN.