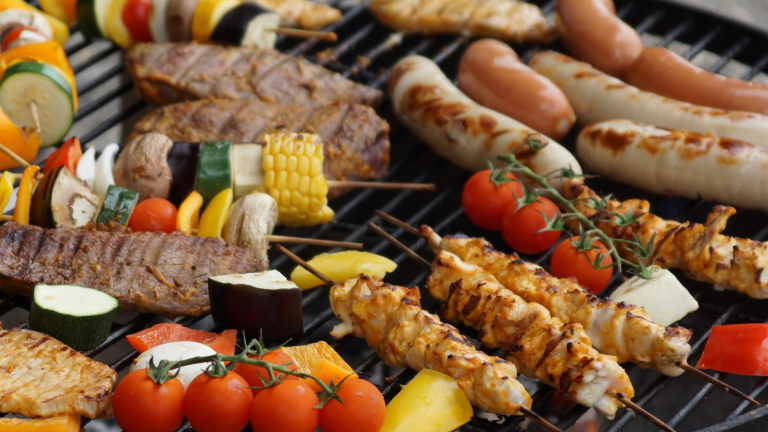 How to Avoid Food Waste This Summer
Four tips to help your family cut back on food waste and maintain a more eco-friendly home.
It's summer entertaining season--and if you're anything like me, you don't know how to rein it in. When I seek to cook and grill and feed my guests, I tend to think more is more. If food is love, well, then I clearly adore my friends and family. Still food waste isn't the most responsible choice, and so I'm trying to find ways to consume responsibly! 
Related: Creating a fun and functional homework station
Four Tips to Reduce Food Waste
Prepare "just enough." No one wants their guests to go hungry, but we often prepare more food than can be consumed. That's a waste not just of food, but of your own time and money. Before you head to the grocery story, use an app like Guest-imator to calculate how much food you need for each guest at your BBQ. With just a little bit of planning, you can avoid over-buying or make sure you have a backup plan for ingredients or dishes that go unused or uneaten.
Encourage guests to take a "doggy bag." Everyone loves a treat to take home. Have some recyclable containers on hand and send your guests home with leftovers they can enjoy the next day. It'll save you time on clean up, too.
Turn leftovers into something new. Sick of corn on the cob? Don't throw it away, turn it into a corn and bean salad. By searching "BBQ leftover recipes," you can find ways to convert all your dishes into something you'll want to keep eating.
Freeze the rest. Still have some food left behind? Freeze it! That hot dog will be a welcomed indulgence down the road. You can freeze almost anything—eggs, meats, produce, sauces—whether you just brought it home, or already cooked it. If you keep containers tight and leave a little room for liquids, even freezer burn (which is harmless!) can't get you down.

Tips via Monica McBride, Manager for Food Waste at World Wildlife Fund. Visit this website for additional tips to reduce food waste in your daily life.
RECIPES FROM MOMTRENDS
PIN IT!
Use Pinterest to save your favorite recipes. Be sure to follow our Healthy Eats board
This is not a sponsored post.