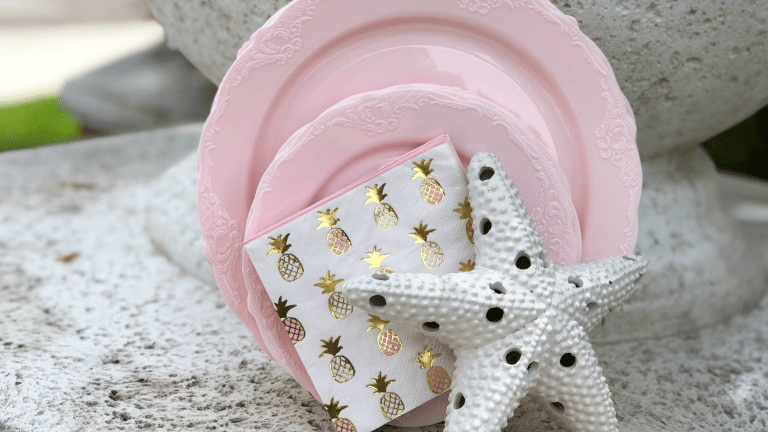 How Moms Can Save More on Shopping with Shopbrain
What if I told you I could help you save time and money with the best shopping comparison tool around? Come see how moms can save more on shopping with Shopbrain!
It's officially summer. And you know what that means? It means I'm spending a LOT of money. There always seems to be something I'm ordering these days whether it's a grocery delivery order, new pool toys to keep the kids occupied or even party supplies for all the summer soirees on our calendar. We're super busy around around these parts, as I know you are too, so money seems to be literally flying out the door left and right.
What's a girl to do? If only there was a way for us to easily comparison shop with minimal effort. Oh wait....There is! That's right folks. Today, I'm going to show you how moms can save more on shopping with Shopbrain, the totally FREE shopping assistant you didn't know you needed and won't want to live without! It sounds too good to be true right? That's what I thought, but it's as good as it sounds. Read on my friends...
What is Shopbrain?
What is Shopbrain you ask? Well, Shopbrain is a Google Chrome extension and app that allows you to find the best price on items at places we all frequently shop like Amazon, Best Buy, Walmart, Expedia, Booking.com and more. Over 50% of the time, they find you a better price with their instant, independent price comparisons. And, at the very least, they confirm that you have the best price. You can even find the best deal on hotel rooms. In fact, I recently went on a lovely trip to Lake Tahoe.
And while we had an incredible time, it would have been nice if we had known about Shopbrain at the time because we were visiting areas we weren't familiar with. I would have loved it if there was a simpler method of comparing hotels. I could even have used it on the go when we were shopping around for goodies to stock our hotel room with, thanks to the mobility of the app, but I digress...Let's talk about how exactly this game changing tool works. I promise it's as easy as pie!
How Shopbrain Works
First, go to the Shopbrain site and install the Google Chrome extension to your computer or the app on your phone, then shop away. Really, that's all there is to it. As you can see, I used it to score the best deal on some paper goods for a baby shower I'm planning. I'm sure you know how much things add up for things like that, so I'm all about saving wherever I can. Plates and napkins, check! Now on to the decorations. And I know Shopbrain will be able to help me save on those too!
So, are you too ready to save time AND money mamas? And did I mention that there's no login, password etc. necessary? They don't store your data which is a total selling point for me and I bet it is for you too! Now that you know how us moms can save more on shopping with Shopbrain, make sure you stay up to date with Shopbrain on Facebook, Twitter and Instagram!
AND right now you could win up to $5,000 in Amazon gift cards if you enter their big sweepstakes! Head HERE to learn more! #winwithshopbrain
#AddShopbrain Twitter Party Details
Join us to talk about how to save when you shop!
Date: 8/13, Tuesday
Time: 9pm ET
Hashtag: #AddShopbrain
Prizes: $150 in Amazon gift cards 
Rules: Open to US residents of at least 18 years of age. Void where prohibited by law.
RSVP  below to be eligible to win the prizing! 
Compensation was provided by Shopbrain. The opinions expressed herein are those of the author.