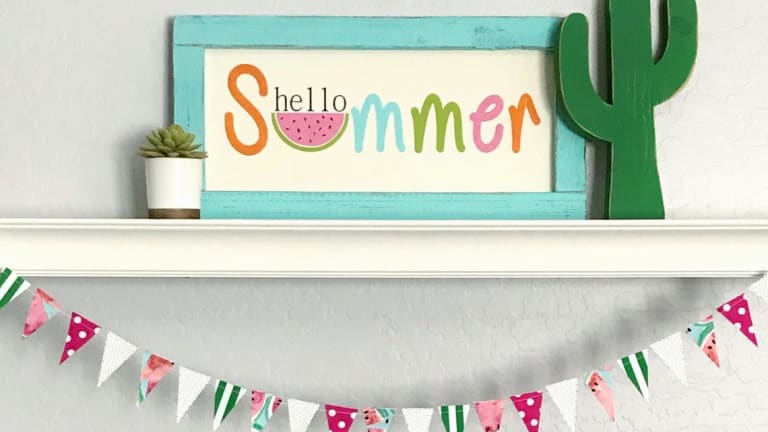 Summer is the time of year when parents do not have to worry about packing lunches, assisting with homework or running from one school activity to the next. This summer will be unlike any other before, even though we can't gather in large groups, but that doesn't mean we can't celebrate the weather. 
Related: Stay in and still look cute summer fashion
Ways to Plan a Festive Summer Party
Planning a festive summer gathering is also on the wish list because it is the perfect time of year to celebrate as a family and enjoy a break from the rigorous school year routine. Summer days should be filled with pool parties, summer BBQ's, and plans to hit the beach. We know plans have changes, but if you can celebrate safely, we want you to make the most of the long days.  

Five Tips for the Perfect Pumpkin Patch Visit
It's that time of the year again...pumpkin patch time! While I love a nice Pumpkin Spice Latte as much as the next fall lovin' girl...for me, the season is all about spending time with my family...and hopefully that time is spent outside as much as possible. If you're headed out ...read more
Perfect for Fall Pumpkin Spice Dirt Bomb Recipe
Get your pumpkin spice fix with this tasty dirt bomb recipe. Unlike fried donuts, this recipe is a little lighter and, since no hot oil is involved, a lot less messy. These dirt bombs, or baked donuts, are irresistible cakey muffins that are spiked with nutmeg and ginger, and ...read more
Save Money at a Ski Swap
Are the slopes in your future? If you want to save money on ski gear, consider a ski swap. A swap is a great way to buy and sell used equipment. Most swaps consist of a variety of gear, from brand new to used skis and snowboards to skis; from poles to boots to bindings and ...read more
Five Ideas to Make Your Summer Events More Festive
Here are a few tips when hosting an impromptu summer party without a lot of fuss:
MORE SUMMER FUN FOR MOMS
PIN IT!
Use Pinterest to save your favorite fashion posts. Be sure to follow our Summer fun board here.
Momtrends was not paid for this post.